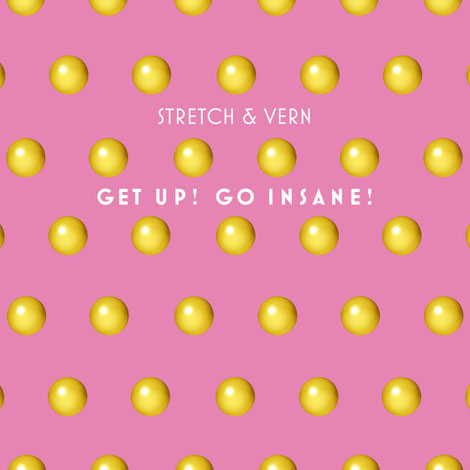 London Records have once again opened their archives to re-issue some of their catalogue and refresh them with contemporary remixes. 1997 was a time of clubbing excess and superstar DJs, when dance music crossed over to the mainstream and when Stretch & Vern were in the prime of their colourful career. On the back of the success of their track 'I'm Alive', they released their follow up hip hop meets club soundtrack 'Get Up Go Insane'.
The track reached No.1 in the Billboard charts and was the opening to WestBam's 1997 Love Parade set in Berlin where the duo were guests of honour. Standing on the platform built around the Golden Else they saw the monumental moment when the track was dropped and 1.3million people jumped up for their own production.
Now the track has been reworked by a collection of varied artists including, KDA, Plump DJs and K & K, refreshing and repurposing the track for the dancefloor.
Out now, the package additionally includes two classic mixes from Fat Boy Slim which are being released digitally for the first time; 'Fatboy's Disco Dub' and 'Fatboy's Gone Insane' and the only time Fatboy Slim has ever remixed the same artist twice. 
KDA's flair sees him blend kicks with house-infused synth chords to give the track an underground New York club feel. 
DJ/producer duo Andy Gardner and Lee Rous A.K.A Plump DJs lend their 'Plump Music' sound infused with electro-house, rave, acid house, breakbeat and techno. London house music duo K&K add a UK house and hype build to create a rework aimed at the dancefloor. Check it out here.
© justaweemusicblog.com