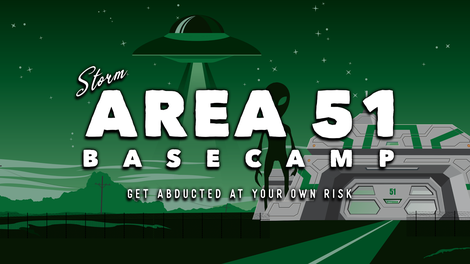 Paul Oakenfold will appear at the first-ever 'Storm' Area 51 Basecamp experience at the Alien Research Center on the Extraterrestrial Highway for one night only tonight. His performance will headline Friday evening following an exclusive screening of Jeremy Kenyon Lockyer Corbell's hit Netflix documentary Bob Lazar: Area 51 & Flying Saucers. 
Corbell is helping curate the desert experience, delivering an event for both believers and the uninitiated to have a place to come together, learn more and celebrate the global cultural movement calling for greater transparency around what many believe to be decades of government secrecy surrounding UFO technology.
Oakenfold joins a lineup of previously announced experiences, including exclusive screenings and appearances by the cast of Corbell's documentary, expert speakers and ufologists including Ken Layne, "UFO Jane" Kyle, Retired USAF Master Sergeant Jim Goodall, Rick Doty, "Rogue Warrior" Dick Marcinko and more. Live music, food trucks, art installations, and alien-inspired experiences are also featured at the weekend event.
Festivalgoers will have the chance to experience a psytrance performance from the two-time GRAMMY® nominee as they celebrate the 'Storm' Area 51 movement. Oakenfold is well-known for delivering live performances in some of the world's most unique locations, including performances at the Great Wall of China, Mount Everest basecamp and Stonehenge, among others.
© justaweemusicblog.com