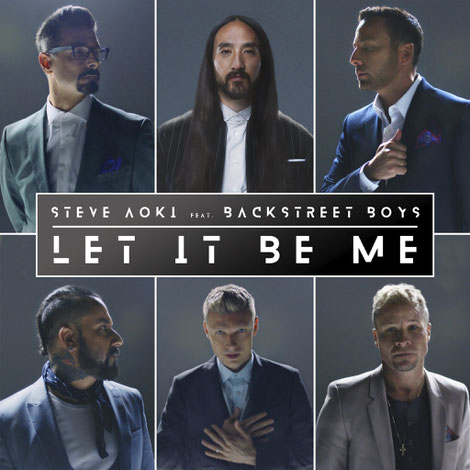 Two-time Grammy-nominated DJ and Producer Steve Aoki and possibly one of the most successful groups in music history, the Backstreet Boys have collaborated by dropping their new single 'Let It Be Me'. 
After spending some time talking about doing music together, Steve invited Nick Carter to his show at Hakkasan later that night. During the show, Carter hopped on stage to perform the single 'Everybody (Backstreet's Back)'.Now, two years later, comes this collaboration.
Kicking off with a guitar and stripped-down vocals and Aoki's electro-pop sound, the song immediately offers an upbeat tempo with the Backstreet Boys' vocals gracing the track. The song continues as the chorus picks up and repeats "let it be me." "If you are going to hurt someone let it be me," pleading for someone to choose them despite the possibility of a broken heart. 
"Being able to work with these guys was so organic and effortless. Collaborating with a group that I've been listening to since I was a kid was such a memorable moment for me," said Aoki. "This song has a beautiful message and relates to a lot of different people overcoming challenges when you love someone, and love always wins in the end. I'm really proud of this one and know it will touch a lot of people."
"Our collaboration with Steve came about in a very organic way," said the Backstreet Boys. "We had the opportunity to spend some time with Steve at his house really getting to know each other, and the song developed naturally from there. The message behind it is one we think everyone can relate to. It's about working through any challenges that life brings to be with the person you love. And the importance of that message is something we really tried to show with the music video by having real couples tell their stories."
Check it out here.
© justaweemusicblog.com