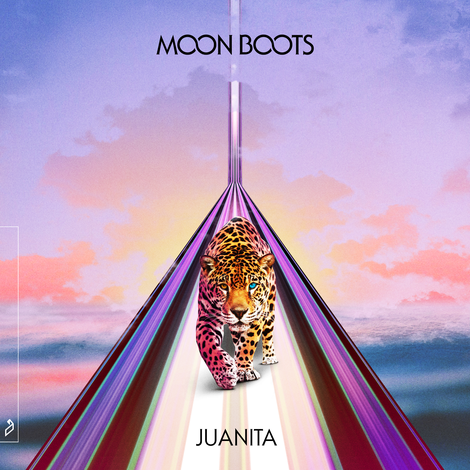 Moon Boots returns with 'Juanita', the second single off his upcoming album 'Bimini Road', and the follow-up to his track 'Tied Up', which has received airplay on SiriusXM, BBC Radio 1, KCRW, as well as DJ support from Claptone, Joris Voorn, Kaskade, Lane 8 and many more. A dancefloor workout combining elements of Prince and Cajmere, the track was born at a late-night writing session that took place at Allaire Studios in Woodstock, NY (Mixmag's October 2018 music retreat).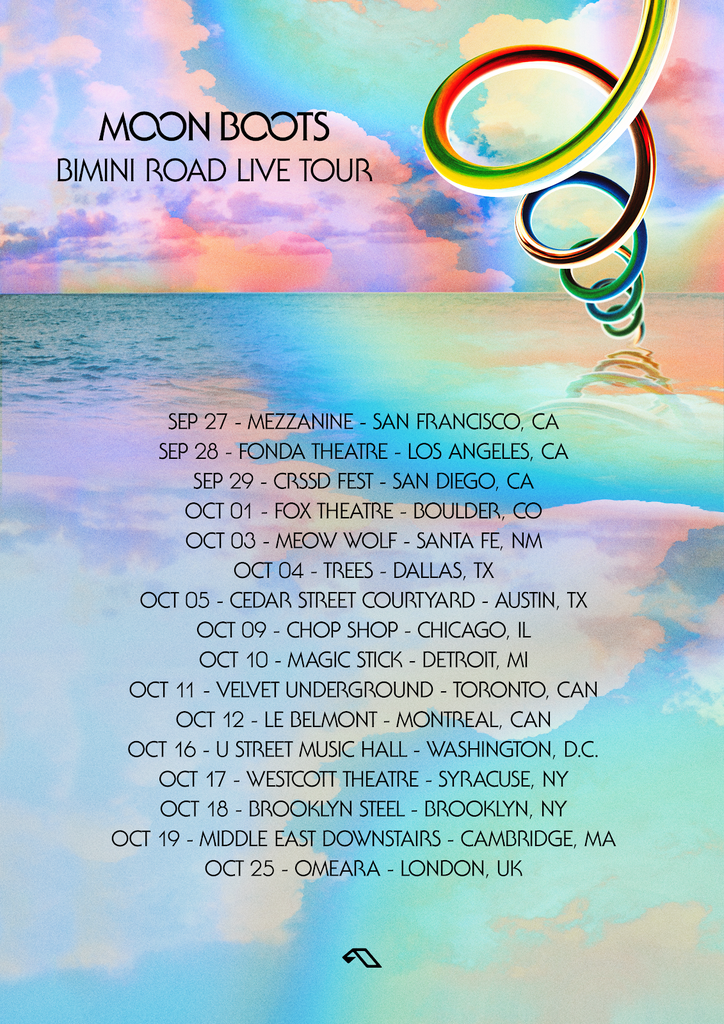 "Kaleena's voice is so incredible and her energy is so infectious. You just have to see it to believe it," says Pete of Moon Boots. "I'm amazed thinking back on the session that turned into 'Juanita'. 
"It was late at night and our sober daytime sessions had morphed into a full-blown party. Kaleena was saying 'I need aerobics' over and over while I was messing around on an SH-101. I asked if she could change it to 'Juanita hold me?'It shouldn't work but it just does. 
"I'm so grateful it was all recorded because it could have been a moment in time we laughed about and half-remembered. This is one of the club tracks I am most proud of, and none of it would be possible without Kaleena's unstoppable energy and talent."
In the words of Kaleena: "Moon Boots and I instantly clicked at the Mixmag retreat. We consistently found each other in the live rooms working on music and as a result, 'Juanita"' was born from a good ol' live jam session we had one night. Pete is an outstanding musician/producer and it was an honour to work with him." 
Inspired by the discovery of the ruins of Atlantis at Bimini in the Bahamas, Moon Boots' forthcoming album 'Bimini Road' combines elements of soulful and melodic house, disco and R&B. 
HIs debut album 'First Landing' was a rare slow burn in today's disposable music culture, steadily amassing 35 million streams since its release in August 2017. 
With 'Bimini Road', Moon Boots has brought back collaborators from both his debut album and his 7-person live show. Black Gatsby, Nic Hanson ('Keep The Faith') and KONA ('Fortune Teller') all make appearances. Ross Clark (St Lucia) contributes guitar to three of the album's tracks. 
The album also features new collaborators, including Little Boots, whose song 'You Won't See Me Cry' apparently carries echoes of Blondie, ABBA and Giorgio Moroder. LA-based Niia, house artist Kaleena Zanders and Gary Saxby of the Harlem Gospel Choir round out the list of guest vocalists. 
Born in Brooklyn, Moon Boots gravitated to music at an early age, spending many years playing piano, keyboards, and synthesisers before he ever made a beat. Inspired by the likes of Frankie Knuckles, Derrick Carter, and Paul Johnson, he moved to the home of house music, Chicago, where he played synth in an indie band and worked as a local DJ before aligning with the French Express label for his earliest releases. He was eventually signed to UK label Anjunadeep, 
© justaweemusicblog.com