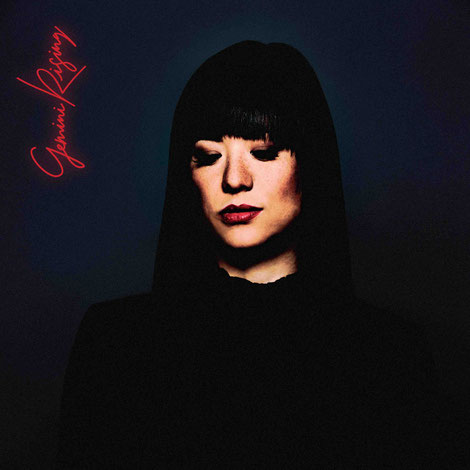 'Best Case Life' is the debut album from Gemini Rising, the synth-pop group comprising Tensnake aka Marco Niemerski, Fiora, and Lester Mendez. Released 6 September, the 13-track collection includes new single 'Just Because' (available now), and previous singles 'Morph' and 'After The Rain'.
Debut releases in 2017, 'Gemini Rising' and 'After The Rain', were the result of loose collaborations between the three, but due to individual commitments they weren't able to work together at length until 2018. Late last year, during several months spent together in LA, the band wrote and produced the songs that now form 'Best Case Life', with the remaining production work done between there and Berlin over the ensuing months.
The recording sessions in Los Angeles saw them gel as a band and fully realise their sound, as evidenced on the album's title track, and 'Speed Of Sound', the first song the trio wrote together in the city. LA itself looms large across the entire album, as both inspiration and influence; with 'Sunrise Boulevard' cited as "a love letter to the city" (Fiora).
Early material on 'Best Case Life' includes 'Close Enough To Breathe', and 'After The Rain' - written in Silverlake, and which hints at a darker edge to GR. Continuing a psycho-geographical theme, Fiora's birthplace, Tasmania, also features as the writing backdrop to both the new single, 'Just Because', and the influence behind 'Stars Come To An End'. Amongst the new material are tracks like 'The Future' and 'Atmospherics', that see them fully hit that spot between electro pop and new wave. 
Marco/Tensnake is the figure behind house and disco releases 'In the End (I Want You to Cry)', 'Coma Cat', and 'Love Sublime'; and his debut album, 'Glow', which featured three-time Grammy-winning Stuart Price (AKA Jacques Lu Cont), Nile Rodgers, Jamie Lidell, MNEK, Fiora and more.  
Singer, songwriter, composer, and producer, Fiora has worked with Armin van Buuren, Andy C, Seven Lions, R3hab & MOTi, Tensnake, Moon Boots, Audiofly, Tale of Us, Arty and many more.
Lester Mendez is a Grammy-award winning record producer and songwriter. His production/writing credits include hits with Shakira, Jewel, Santana, Enrique Iglesias, Nelly Furtado, and others, while his programming, arranging, and remixing credits feature artists such as David Byrne, Pet Shop Boys, Grace Jones, and many others.
© justaweemusicblog.com