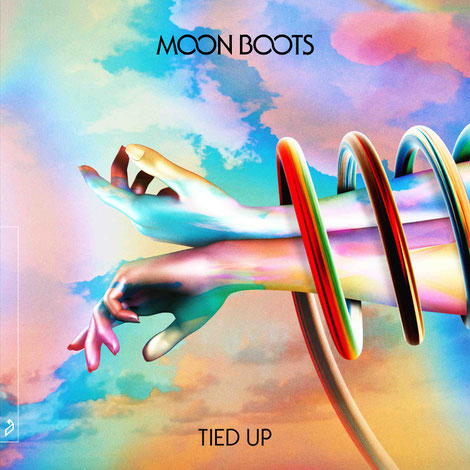 After a foray into psychedelia with 'Keramas / Harpanet,' producer / DJ / keyboardist Moon Boots returns to his jazzy house foundations with 'Tied Up', an ode to the bonds of love and/or bondage (depending on your perspective). Boots and his friend, Brooklyn nightlife fixture Steven Klavier, channel their appreciation for barbershop harmonies and early Pharrell to create a summer jam. The first radio support for the track has come from Radio 1, with plays across the weekend via Black Madonna, MistaJam, and more; and the single is now at No.2 in the Radio 1 Dance Chart.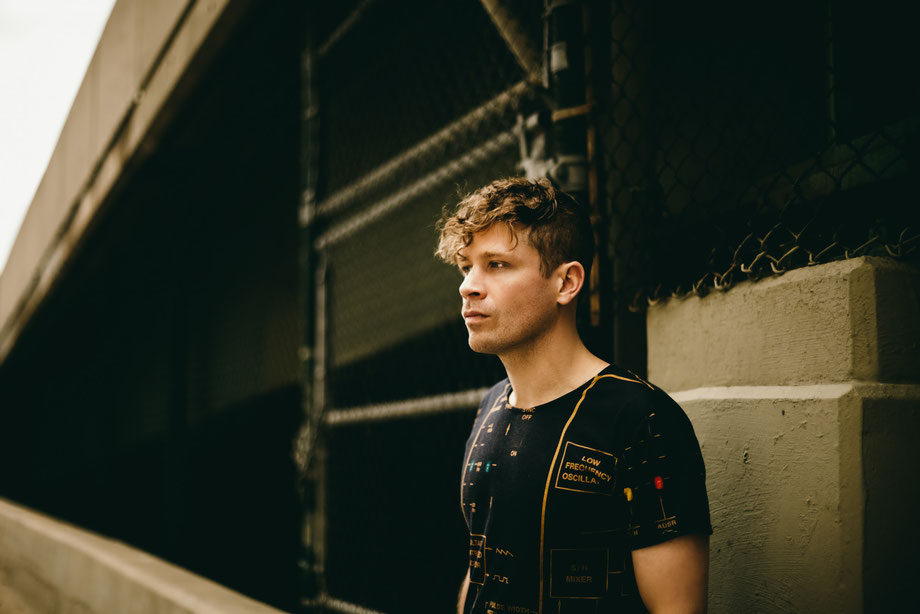 'Tied Up' is the first single from Moon Boots' newly announced second LP 'Bimini Road', released 6 September on Anjunadeep. Inspired by the discovery of the ruins of Atlantis at Bimini in the Bahamas, the album is a listen that combines elements of soulful and melodic house, disco, and R&B. Alongside collaborators Black Gatsby, Nic Hanson, KONA, and Ross Clark (St Lucia), the album features guests including Little Boots, Niia, and members of the Harlem Gospel Choir.
His debut album 'First Landing' was a rare slow burn in today's disposable music culture, steadily amassing an international following and 35 million streams since its release in August 2017. 
With the album, he has brought back collaborators from both his debut album and his 7-person live show. Black Gatsby, Nic Hanson ('Keep The Faith') and KONA ('Fortune Teller') all make appearances. Ross Clark (St Lucia) contributes guitar to three of the album's hookiest and most affecting tracks.
The album also features new collaborators, including Little Boots, whose song 'You Won't See Me Cry' carries echoes of Blondie, ABBA and Giorgio Moroder. LA-based pop chanteuse Niia, next-generation house diva Kaleena Zanders and Gary Saxby of the Harlem Gospel Choir round out the list of guest vocalists. 
Born in Brooklyn, Moon Boots gravitated to music at an early age, spending many years playing piano, keyboards, and synthesisers before he ever made a beat. Inspired by artists like Frankie Knuckles, Derrick Carter, and Paul Johnson, he moved to the home of house music, Chicago, where he played synth in an indie band and worked as a local DJ before aligning with the French Express label for his earliest releases. Eventually signed to UK label Anjunadeep, he has always aimed to stay true to his mission of making infectious music that transcends genre. © justaweemusicblog.com