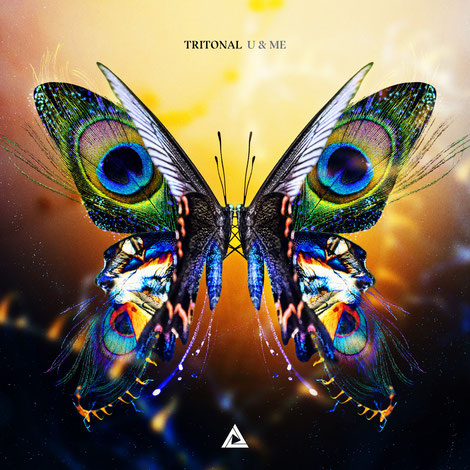 Tritonal have been involved in the electronic dance music scene for over a decade, and this year is poised to possibly be their biggest yet. 2019 has been home to some of the duo's most prolific singles including 'Little Bit of Love' with American popstar Rachel Platten, 'U Found Me', 'Hard Pass' and more, all leading up to the release of their third studio album 'U & Me', out now on Enhanced Music.
Combining elements of traditional pop music with euphoric dance music, the album contains 19 tracks and many feature collaborations with vocalists including Rachel Platten, Mozella, RYANN, Evalyn, Lourdiz and more. 
It's another release on Tritonal's label Enhanced Music, an imprint they have owned and operated for 10 years in partnership with Will Holland. It's home to over 400 releases from acts including Arty, Audien, APEK, Breathe Carolina, Dezza, Koven, Cuebrick, Matt Fax and many more.
Chad & Dave aka Tritonal: "The title for our latest full length album, 'U & ME' – is a very simple pointer towards Unity & Love that we feel is inherent in life itself. Ultimately, we are all connected – in fact everything in the Universe is connected. Music allows us to express that connection through sound. There is so much inherent divisiveness in our culture today and we wanted to flip the "you vs me" or the "us vs them" dialogue on its head. 
""My Country", "My Team", "My Race", "My Beliefs", "My Social Group" – they all are ideologies people identify with to enhance their false sense of self and can be divisive instead of unifying. Through them, people make themselves "right" and others "wrong" and define their identity through their enemies, the "others", the "non-believers" or "wrong believers". This identification leads to suffering. Hopefully, our music can act as a light that shines upon one simple truth – Love."
In an effort to support a cause near and dear to them, Tritonal has partnered with the National Alliance for Mental Illness, and will be donating a percentage of their 'U & Me' merchandise proceeds to help raise awareness for mental health within music. The National Alliance on Mental Illness (NAMI) is the nation's largest grassroots mental health organisation dedicated to building better lives for the millions of Americans affected by mental illness. NAMI is an association of more than 500 local affiliates who work in communities to raise awareness and provide support and education that was not previously available to those in need.
© justaweemusicblog.com