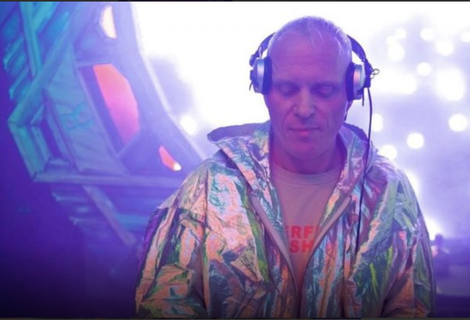 Mr.C's latest single comes with remixes by Jay Tripwire, Dance Spirit and Radio Rental as he delivers a track with a tight rhythm, thick bassline and chords that are run through with an acid line. A full vocal in which he waxes lyrical about us being a radically inclusive community in which everyone belongs is part of the track with a robotic chorus.
Next up is Jay Tripwire's offering, which starts with solid beats, a stabbing bass and tripped out noises. The track builds with swooping pads and trippy synths and plenty of micro samples. 
LA duo Dance Spirit's Void Remix follows on from them releasing on the likes of Crosstown and Get Physical. A rhythm and bass underlay Mr.C's melodic chorus synths, with deep pads and warm strings that aim to draw you right in. 
Radio Rental then serves up an AcidWonk remix, which starts with solid drums, swiftly joined by a thick bassline, swirling pads, throbbing bass tones and underlying acid lines that break down to introduce the vocals again. 
Last up comes Mr.C's instrumental Electro mix. The track kicks in with a tough electro beat as the acid line creeps up on you after which the bassline solidifies the groove.
It's out now on Superfreq.
© justaweemusicblog.com