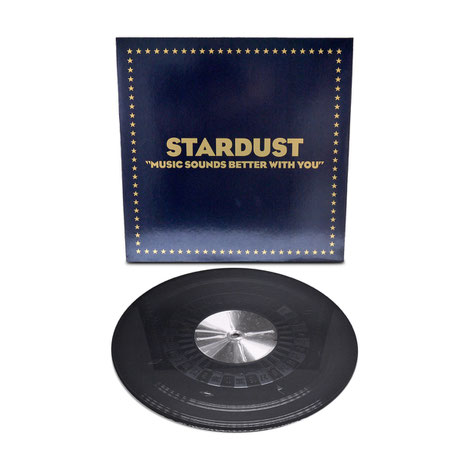 'Music Sounds Better With You' became an immediate touchstone for a new and uniquely French kind of dance music that foregrounds filtered disco samples and deeply swung garage rhythms. Meeting by chance at a house party in the emerging electro scene in Paris in the mid-1990s, Alan Braxe and Thomas Bangalter formed a creative partnership that began officially with 'Vertigo', Braxe's first single, released via Bangalter's Roulé imprint in 1997.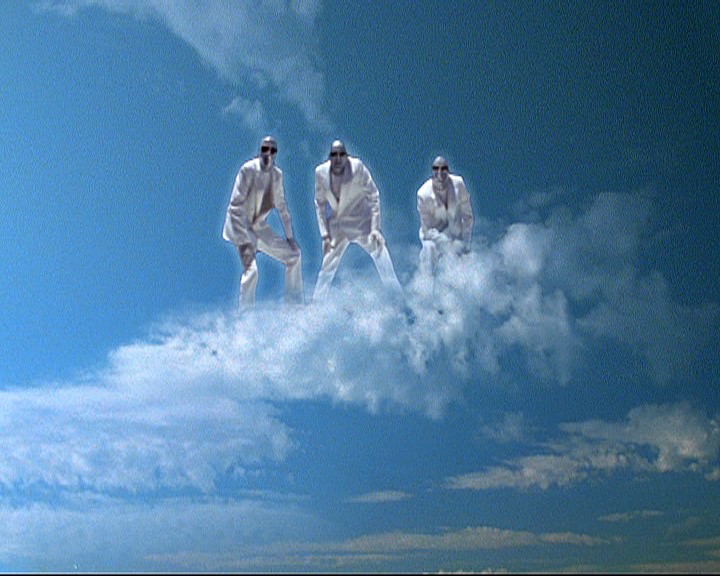 Shortly afterward, Jean-Sébastien Bernard and Pascal Esposito, aka Jess & Crabbe, the DJ duo who organise the event series Les Soirées Hometown at the Rex Club in Paris, invite Braxe to play a live gig. Braxe asks Bangalter to accompany him on keyboards, and also enlists Benjamin Diamond, an old friend from boarding school, to lend vocals to the set. 
The trio rehearse Braxe's music, and opt to compose something new for the occasion, structured around a short, funky loop sampled from Chaka Khan's 1981 R&B hit 'Fate'. 
After the Rex Club date, they spend a week in Bangalter's studio, sculpting the track that would become their definitive statement. 'Music Sounds Better With You' comes together using the most rudimentary elements of electronic music technology: an old disco record, two samplers — an E-mu SP-1200 and an Ensoniq ASR-10 — and a MIDI sequence saved to a blue floppy disk.
On 20th July 1998, the Roulé label releases the track as a single-sided 12", with the anthem's lyrics etched into the verso. The cut is enthusiastically embraced by France's underground nightclub scene, and soon starts to circulate throughout Europe and North America. 
The track is licensed to Virgin Records, who commission a video directed by filmmaker Michel Gondry. Buoyed by heavy rotation on MTV, the clip and song ride a wave of momentum, selling over one million copies. 
Now set for a vinyl reissue and available officially on digital platforms for the first time ever, part of its timelessness is its cool simplicity, with nothing to disrupt or distract you from feeling good experiencing music together. 
It's out 28 June.
© justaweemusicblog.com