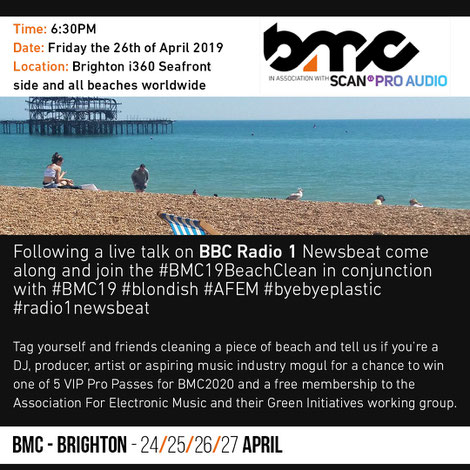 Brighton Music Conference (BMC19) in association with Scan Pro Audio recently announced that David Morales will be live streamed from the i360 Pod tomorrow, Friday 26 April, at 8pm. This will include a Q+A session and DJ mix preceding his headline appearance at the BMC Closing Party in association with Wonderland at The Arch.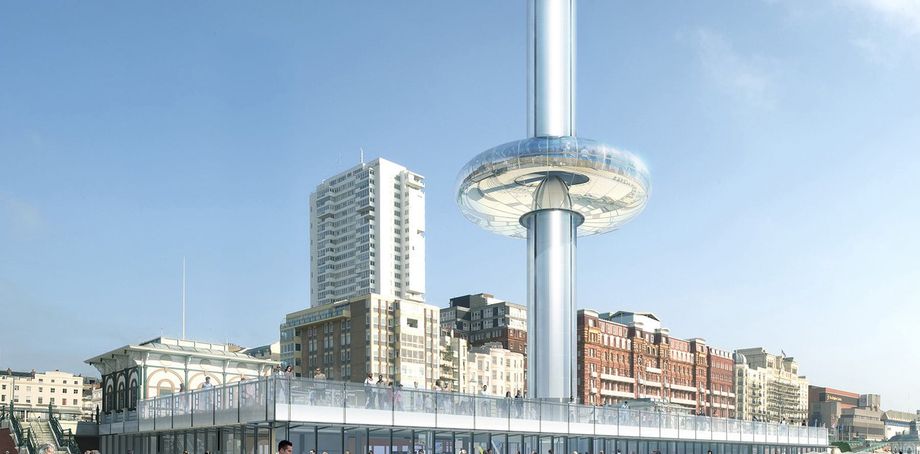 BBC Radio 1 Newsbeat will be broadcasting from the i360 Pod live on-air at 5-45pm on Friday 26 April as part of a panel discussion addressing electronic music and the environment, including festival footprints and the use of private jets. This will be followed by a DJ set 450 feet off the ground by GotSome in association with Ultra Records.
Following the broadcast, Brighton Music Conferences and a team of volunteers will take part in a beach clean #BMC19BeachClean at 6-30pm, starting at the beachside of the i360 in conjunction with Blondish, AFEM, Bye Bye Plastic and Radio 1 Newsbeat. The beach clean is open to all and any DJ, producer, artist or aspiring music industry mogul tagging themselves or their friends cleaning a
piece of beach or any beach worldwide will be in with a chance to win one of 5 VIP Pro Passes for BMC2020 and a free membership to the Association For Electronic Music and their Green Initiatives working group.
Boiler Room will also be in attendance and are set to host The Arch on Thursday tonight with Scottish DJs Éclair Fifi and Big Miz.
New this year is Boost Breakfast at BMC, a mentoring round table session today at 7-30am for 10 DJ/producers looking to get a foothold in the industry. This will be hosted by Grahame Farmer from Data Transmission & Shanghaied Records.
The conference takes place at British Airways i360 beachfront centre today and tomorrow; with the full programme running from yesterday through to Saturday 27 April at venues across the city.
The i360 conference site features BMC Professional Conference Theatres 1 and 2 sponsored by SharpStream, Pioneer DJ Academy Theatre and Focusrite/Novation theatre, which are open to all ticket goers and the official tech exhibition and music services Demo Zone. 
The beachfront Pioneer DJ Networking Hub bar is available for use by all conference goers, and the British Airways i360 pod will host invite-only networking parties with BBC Radio 1, Native Instruments, Women in Dance Music Collective, and Ultra Records. 
Pioneer are hosting workshops this year in the Academy Theatre, which will also feature a BIMM sponsored '2nd Summer of Love' discussion with Paul Oakenfold, DJ Growth Lab's 'Meet The Mentors' session has been announced for Professional Theatre 2 as well as a Label Q&As with Defected and Ultra Records and a 'Sound Healing' workshop featuring Tom Middleton.
© justaweemusicblog.com