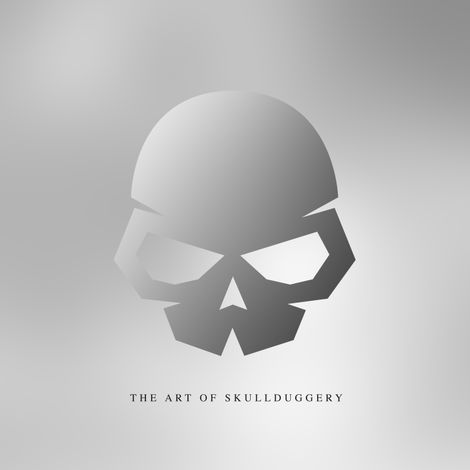 For the better part of three years now Skullduggery's been making moves within trance and, looking to bring something new to genre's fore, in 2015 he convened a group of studio souls to form its label core. Now, chief Skull Greg Downey has gotten together with Stoneface & Terminal to portrait the imprint through the 'The Art Of Skulduggery'. 
Out this week, Skullduggery's music and inspirations, past, present and future are laid out across a deuce of mixcomp discs. Featuring music and remixes from artists such as Paul van Dyk, Richard Durand, Lostly, Will Atkinson, Liam Wilson, Ferry Tayle, Activa and Project 8, it also includes much new matter from the label's bedrock, including tracks from Greg, Henry and Matthi.
Label kingpin Greg frontloads his mix with a mini-album's worth from his own studio. Together, 'The Tone' and 'Loco' pitch the outer marker at 'tech', whilst Richard Durand's remix of 'These Hands I Hold' and Downey/Alex Di Stefano collab 'Among Us' maintains the pressure. 
A few tracks down the line comes the Irishman's team-up with Sunscreem, as he recasts 'Perfect Motion'. On its heels you'll find Sentinel 7's redress of 'Sense', UCast's acidic after-touch of 'Razor' and (in its HP Source form) 'P45'. Strategically positioned between are PvD & Lostly's 'Amanecer', Project 8's 'I Believe', Ferry Tayle's redraft of Basic Dawn's 'Pure Thrust' and more.
With Stoneface & Terminal's mix, their own 'Titan' starts the mix's followed by 'Bolide' and 'Patient XTC'. Further in Matthi and Henry's redux of Will Atkinson's 'Dusk' and their own 'Mind Games' keep things running. Stephen Kirkwood's 'Rainbow Six', 'The Wretched' from Nick Callaghan, Liam Wilson's 'Get On The Floor' are also included.
It's out 8 March.
© justaweemusicblog.com