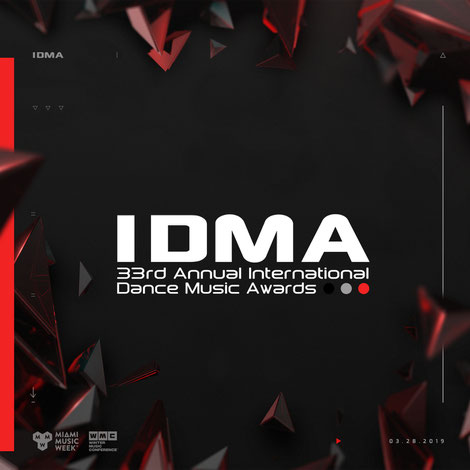 The International Dance Music Awards (IDMA) recently announced a refreshed approach to its program for 2019 and beyond. For the first time since its inception, the IDMAs will undergo a complete update to its governing body, categories, and voting processes. Electronic Music will now have its very own advisory board that will help to define what the IDMA's become, aiming to bring a new credibility to the awards. The IDMA Advisory Board is comprised of players within the electronic music community including artists, managers, agents, publicists and promoters, among others. 
Part of this year's awards are powered by Viberate - 'the world's biggest crowdsourced platform for listing and mapping the live music industry.'
Using their metrics based platform, the Viberate team was apparently able to populate the IDMA "artist categories" and present a set of nominees based on true artist popularity and free from industry favouritism and politics. Nominees for the remaining IDMA categories will be selected by The IDMA Advisory Board, with the winners of all categories being determined by a public vote. 
This year's awards categories are apparently the most comprehensive to date, modified further to celebrate electronic music's ever changing palate and community. "Best Artist" categories have grown extensively, now featuring electronic music artists representing the pop electronic, techno, house, bass, trance, D&B, downtempo and hardstyle genres. Each "Best Artist" category is represented by a set of "Best Male" and "Best Female" nominees to offer an even wider view of the genre.  
Visit wintermusicconference.com for more information.    
© justaweemusicblog.com