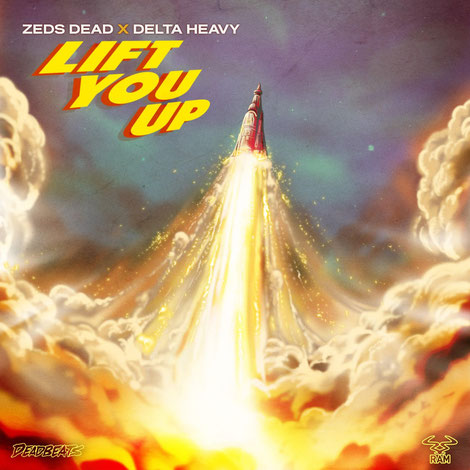 Kicking off 2019, Canada's Zeds Dead and the UK's Delta Heavy join forces with for their new collaboration, 'Lift You Up', which is out now on Ram Records and Deadbeats. 'Lift You Up' combines drops, fluttering vocal samples and switches in energy levels wrapped up in layers of melodic percussion that keeps one foot soaked in the world of D&B, the other steeped in Stateside-style dub and bass.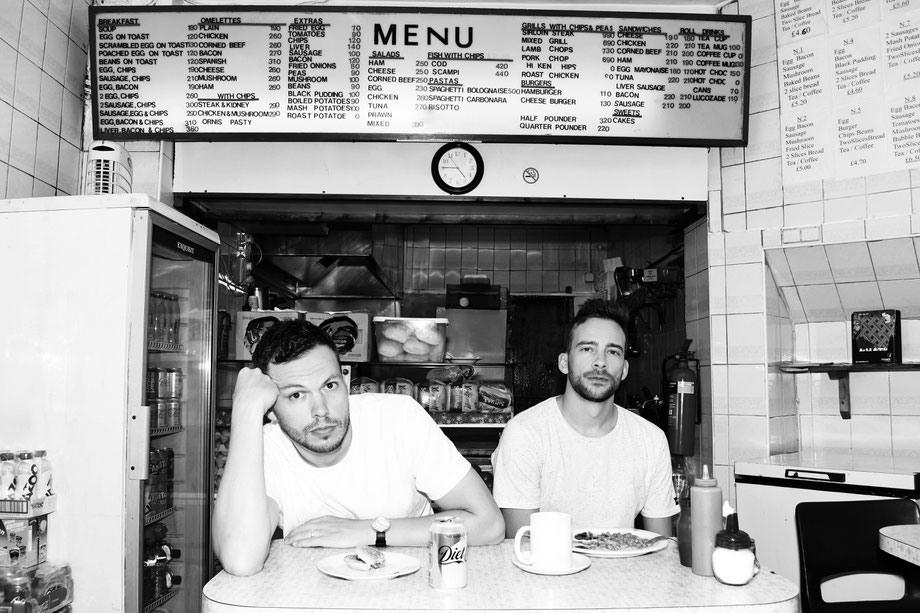 Following the 2017 release of Delta Heavy's remix of Zeds Dead's 'Lights Out', the pairing between the two acts sees them experiment with different genres with their productions, drawing on elements of hip-hop, rock, indie, even punk as heard in Delta Heavy's previous single 'Anarchy'. The two acts spoke about the single and the process of working together.
"We've been big fans of ZD for a number of years," said Delta Heavy, "so when the guys hit us up about working on some music together we jumped at the opportunity. The record came together pretty quickly, the essence of it being this catchy little vocal sample and the uplifting synth riff. We're really pleased with how it's turned out and the reaction to it when we all play it live has been incredible, there's a real buzz around it online. To us it really sums up where we are at musically right now. 'Lift You Up' is a real melting pot of styles that - like us - straddles the Atlantic, fusing the traditionally energetic UK D&B sound with a bit of the more dubsteppy halftime stuff that's big in the US right now."
The single has already been a big hitter out on the road for Zeds Dead. "This is one of our favourite songs that we've put out in the last couple years," the pair said. "It's been really fun to play it in our sets and sort of have it as a cool unreleased track but now it's time to let the people have it. In electronic music we always would like when an artist would have some unreleased music that you had to go to their shows to hear but you wanted it. Even though it's only got a few lyrics to us this is a song about the human spirit and it's amazing ability to triumph over adversity."
'Lift You Up' follows on from Delta Heavy's earlier announcement of their forthcoming studio album 'Only In Dreams', set for global release this spring on Ram Records. The UK duo, who have been producing together since 2008, have previously released 'Ghost', 'Get By' and their debut album 'Paradise Lost', which spawned the 18 million+ streaming track 'White Flag'.
With the track coming hot on the heels of 'Anarchy' and with the album now just a matter of months away, the pair also have a run of tour dates that includes a key gig at London's Oval Space in front of a home crowd.
Zeds Dead's stream of releases has won them good support and following the release of their debut album in 2016, they have continued to surprise with a series of collaborations with Illenium, Ganja White Night, Jauz, 1000volts (Redman & Jayceeoh), and Snails.
The new track comes right at the culmination of their second annual Deadbeats North American and European tour which wrapped up at the end of 2018 in Brooklyn, NY, and just as they've announced their sixth Annual DEADROCKS event at Red Rocks Amphitheatre set for 2 & 3 July 2019. 
© justaweemusicblog.com