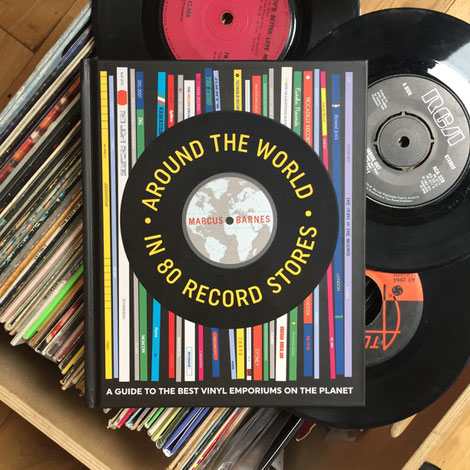 Writer Marcus Barnes has just released his third book 'Around The World In 80 Record Stores', an in-depth research-based guide to a variety of vinyl outlets all over the globe. Music in its physical form is still so highly-regarded, with a huge resurgence in vinyl sales over the last few years fuelling the return of several pressing plants and even a few new ones popping up to meet increasing demand.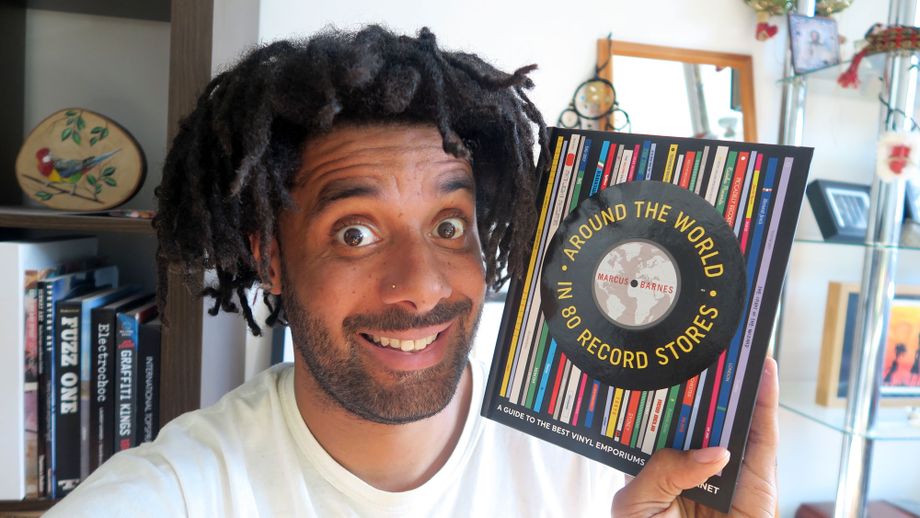 Record shops that were struggling to survive are now apparently flourishing again and lots of new shops have opened in recent times and with this book Marcus provides information on what he feels are the world's best record shops. 
Marcus Barnes: "My first interactions with vinyl occurred as a child exploring my mum's record collection. As well as being a reggae lover with hundreds of tapes, she also had quite a few singles, EPs and albums on vinyl, which were arranged neatly on the bottom shelf of her 'unit', which contained the Hi-Fi system, complete with turntable, tape deck and amp plus a ton of tapes lining the shelves. 
"I guess I was also influenced by my grandad, who was also a reggae fan (that's where my mum got it from) - he had a little cream-coloured system which he used for playing 7-inch and 10-inch pressings and tapes as well. I still remember that little stereo, its coloured buttons and his music collection, some of the reggae classics that would get played in his flat were an important part of my musical education.
"An enduring memory from that era (I was probably about five or six), is the first time I put on a pair of headphones and the music seemingly filling the entire room. I've never forgotten that feeling of being surrounded by music - subconsciously I'd say it's one of the driving factors behind my pursuit and exploration of club music; house, techno, rave, acid, drum'n'bass (my first love), garage, RnB, hip hop and so many other genres. 
"Grandad also took me to a record shop for the first time. He'd always visit Beano's in Croydon (where my family are from), and he'd let my cousins and I run around flicking through the racks, probably laughing at silly artwork more than actually searching for music. Once we found a record by my cousin's dad, Jahfa Culture, which was very exciting. Our Price was another place he'd visit regularly. I recently met my father for the first time and found out he was part of a reggae soundsystem, spreading the word of Rastafari back in the late seventies and early eighties, so I guess music is in my DNA from both sides.
"It was inevitable that I would follow this path and when I started collecting records five or six years ago it just felt so right. Every time I'm at home and I put the needle on a record, it takes me back to when I would spin my mum's LP 'House Hits '88' constantly, over and over again, until it was scratched so badly it wouldn't play properly anymore - probably due to me pretending to be a hip-hop DJ trying to scratch on a cheap belt-drive turntable. 
"That physical interaction with music is intrinsic to my enjoyment of it, it's where it all started for me and will remain a key part of the way I engage with it for the rest of my life. I love records and I hope that comes across in this book, which has been written for music lovers of all levels of collecting experience; beginners to lifelong enthusiasts…"
You can purchase your copy on Amazon here.