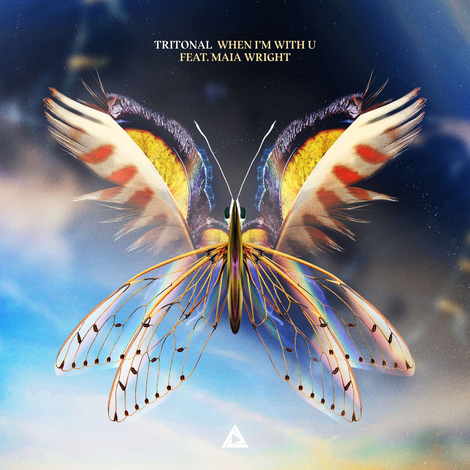 As their 2018 comes to a close, Tritonal share their ninth original song of the year, 'When I'm With U', which offers another taste from their recently announced album 'U & ME' that arrives in 2019. Featuring Maia Wright's vocal delivery, the track moves through smooth melodic touches and Maia's vocals, while retaining that club-ready energy. 
This year has been pivotal for the dance music duo, as they have continued to blend their progressive house style into the pop realm. Crossover records released this year including 'Gonna Be Alright' featuring pop songstress Mozella, 'U Found Me,' 'Love U Right' featuring Lourdiz, a track whose streaming royalties were donated to support the work NAMI does to raise awareness of mental health within music, and 'Horizon' with Seven Lions and Kill The Noise.
Through these releases alone, they have apparently racked up over 50M+ streams across platforms. Additionally, the duo curated their own '10 Years of Enhanced' Tour, to celebrate their label's 10th birthday milestone, a tour which took them and their label mates across the country. 
Tritonal: "We feel so grateful to have had such a fulfilling 2018 with a ton of new music, great shows and festival performances! It means so much that our fans have been with us all these years on this journey we call Tritonal and we're really looking forward to next year. We'll kick off 2019 with a 33 date US tour and a new album, both titled 'U & ME'. Get ready to hear new music and Tritonian favourites when we hit the road!" 
To wrap up the year, the duo have two remaining shows at Marquee Nightclub in Las Vegas and a NYE weekend show in San Diego before gearing up for their tour in early 2019. The tour will be stopping in major cities such as Los Angeles, Chicago, and New York. 
© justaweemusicblog.com