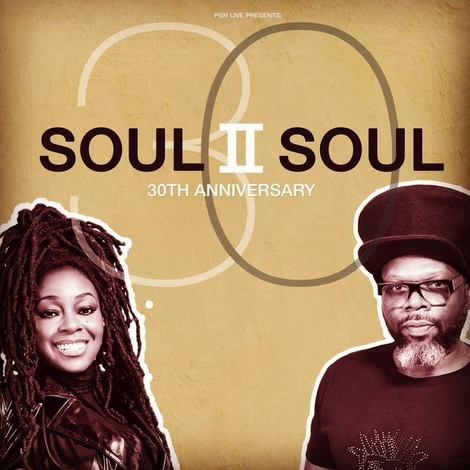 British band Soul II Soul will embark on their 30th Anniversary tour this Friday. Starting with a sold out show in Birmingham, the tour will celebrate three decades of musical output, where the double Grammy Award winning and five-time Brit Award nominated band will play 12 dates in the UK this month and into November, paying tribute to their legendary debut album 'Club Classics Vol. 1'.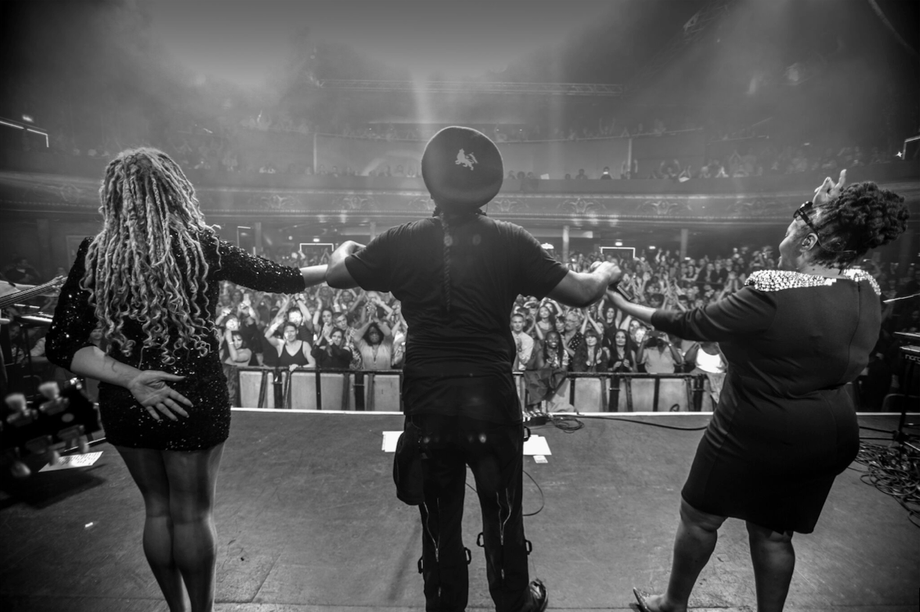 The tour comes as Jazzie B is included in Black Is The New Black, Simon Frederick's collection of portrait photographs at London's National Portrait Gallery, bringing together figures from the worlds of politics, business, culture, religion and science, celebrating the profound impact of black individuals on British culture. 
"We're looking forward to sharing this experience with everyone," says Jazzie B. "We're blessed to still be doing this 30 years on. Who would have thought, when we released 'Club Classics Vol. 1', that it would continue to connect with people on such a level. That's what keeps us moving and brings us Back to Life."
The band have also released a new range of clothing to celebrate the anniversary, featuring artwork from the original Funki Dred logo designer Derek Yates. 
With tracks including 'Keep On Movin' (which sold over a million copies in the US alone) and the UK number one single 'Back To Life (However Do You Want Me)', Soul II Soul progressed from being one of the leaders of the 1980s warehouse scene to possibly pioneering British black music around the world, and securing commercial success for themselves and the huge amount of artists they have influenced.
During the course of their career the band have sold over 10 million albums worldwide and main man Jazzie B was awarded an OBE for services to music in 2008, as well as winning an Ivor Novello Award for Inspiration, as "the man who gave British black music a soul of its own".
© justaweemusicblog.com
SOUL II SOUL 30TH ANNIVERSARY TOUR DATES
19/10 – Town Hall, Birmingham *SOLD OUT*
20/10 – Royal Philharmonic, Liverpool
21/10 – Brighton Dome, Brighton *SOLD OUT*
23/10 – G Live, Guildford *SOLD OUT*
24/10 – City Hall, Hull
25/10 – De Montfort Hall, Leicester
26/10 – Town Hall, Leeds
27/10 – Albert Hall, Manchester
28/10 – London Palladium, London *SOLD OUT*
1/11 – St David's Hall, Cardiff
2/11 – Corn Exchange, Cambridge *SOLD OUT*
3/11 – SEC Armadillo, Glasgow
4/11 – Sage, Gateshead