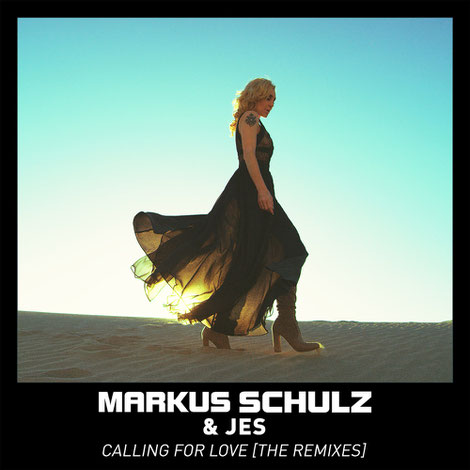 Markus & JES' original vision for 'Calling For Love' was its daytime potential, but now he has retrained the single's sights on more after-dark areas. To that end he sought out four trance scene producers, specifically Pavel Khvaleev, Hazem Beltagui, Marcus Santoro and DRYM.    
Embarking at the cooler, end, Egyptian-born/Parisian-based Hazem's Deep Extended Mix lends a lament to JES' searching song, as he establishes its more ethereal side early, calibrating his mix to develop steadily through its prog-trance framework.  
For his interpretation, former Moonbeam man Pavel Khvaleev delivers a mix with detail and production nous, his intro belies a floor-rocking heart, whose techier intents have 'Calling's mercury rising again.
Next to the mixing desk is Aussie newcomer Marcus Santoro, who's been making moves with his of-late releases on F.S.O.E., Wake Your Mind and Statement!. He tweaks the elevation of the track, angling it potentially into primetime territory. Turning in a booming, squelch-fuelled production, he contrasts it in the drop with a piano-lit spotlighting of JES' song. 
Tying the package off, on their rework DRYM (pka Dart Rayne & Yura Moonlight) produce crafted sequences built layer on layer over running bass.
It's out now.
© justaweemusicblog.com