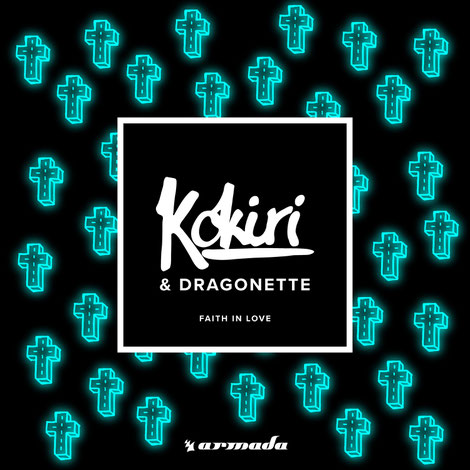 After courting big acts such as Anne Marie & Marshmello, Jessie Ware, Naughty Boy and Craig David, with his ability to craft up vocal house cuts, Kokiri is back with another track. In tandem with Canadian pop-electro act Dragonette, the Liverpool-based artist once again returns with 'Faith In Love'. Helmed by deep sub bass and Dragonette's vocals, the track contains melodic synth plucks and strong beats.
Kokiri: "Sometimes as an artist, you find yourself listening to a vocal over and over, desperate to find some inspiration at 3am on the 46th listen. This wasn't the case for 'Faith In Love'. As soon as I heard the vocal, I knew exactly how I wanted this track to sound. I wanted to create an ethereal feel to mirror the emotional context of the lyrics. I wanted the track to subtly build up in energy and then surprise the listener by having a drop that contradicts the delicacy of the lyrics."
Dragonette: "This song is about getting through a dark time to the other side. Sometimes we need a reminder that things won't always be the way they feel in the moment. There was a time when I was 100% convinced that I wouldn't trust or love again. This song is my reminder to myself, no matter what I think is true about myself. Be open to being wrong."
Check it out below.
© justaweemusicblog.com