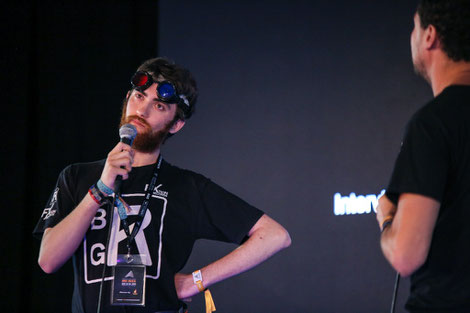 During the second day of the 2018 International Music Summit held annually in Ibiza, Bradley Gunn Raver unveiled his debut track and accompanying teaser video. Bradley has over the last two years broken down the barriers of living with Asperger's Syndrome and delivered his story to the conference detailing how sober raving has helped him socialise with other people.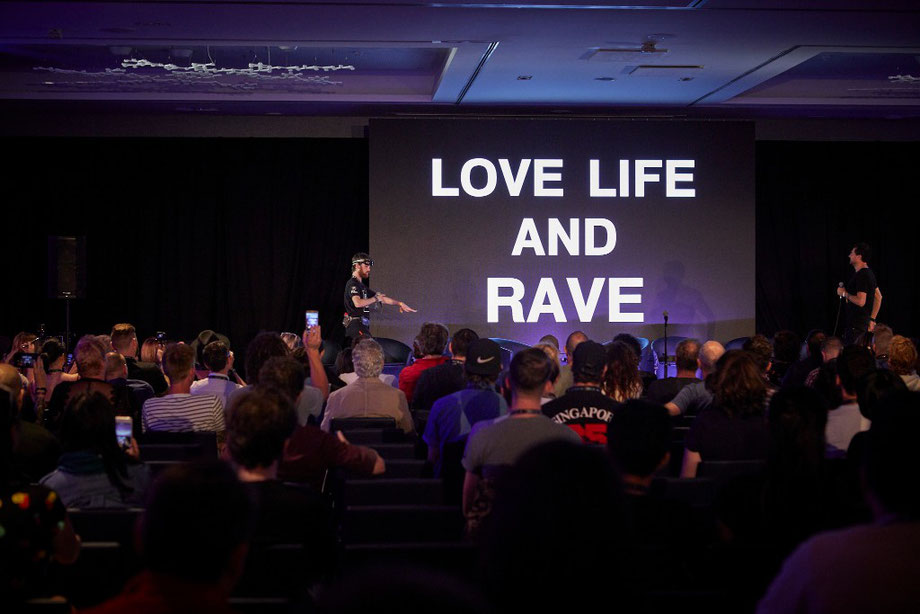 Bradley's keynote with Mixmag's Global Editor Nick DeCosemo was also streamed live across Facebook to his 57K fans who have closely followed his journey to fame.
"Dancing gave me the ability to socialise with people better. I grew in confidence and that has spread to other areas of life…"
A software developer by day, Bradley is a regular attendee at global dance music festivals and has an ever growing fanbase. A true human-interest story, Bradley caught the attention of artists including Carl Cox and Seth Troxler along with being crowned Mixmag Magazine's 'Raver Of The Year' in 2017.
"I concentrate on the positivity and feed my mind on it so you have a better view on everything and end up feeling better all the time"
Revealing the details of his debut track which Bradley has written the lyrics for, 'Love Life And Rave' has been produced alongside close friend Phutek. 
The lyrics have been written, aiming to be universally appealing to clubbers/ravers from all walks of life; extracting the inside emotions and feelings by broadcasting them through the speakers. 
They're also aimed to send a message to those on the outside, who may not be familiar with rave culture.
Bradley also aired the teaser trailer to the conference describing how he wanted to further spread his message to love life and rave.
"I really want to get this message out there more, so I thought it would be amazing if I could have this incorporated into a track. I said to my good friend DJ Phutek who is a producer, I really like your stuff and I want to make this track 'Love Life And Rave' to get this message put out there."
© justaweemusicblog.com