The final musical additions for Arcadia's 10th anniversary festival on the May Day Bank Holiday were recently revealed, with the likes of Matador, Max Cooper, Paul Woolford, Digital Mystikz, DJ Vadim and Norman Jay joining the bill for two shows. Playing across two 360 degree immersive worlds as giant fireballs fly, lightning crackles through the capital and spiders the size of cars crawl across the Queen Elizabeth Olympic Park, the full sonic matrix has sharpened into vivid focus.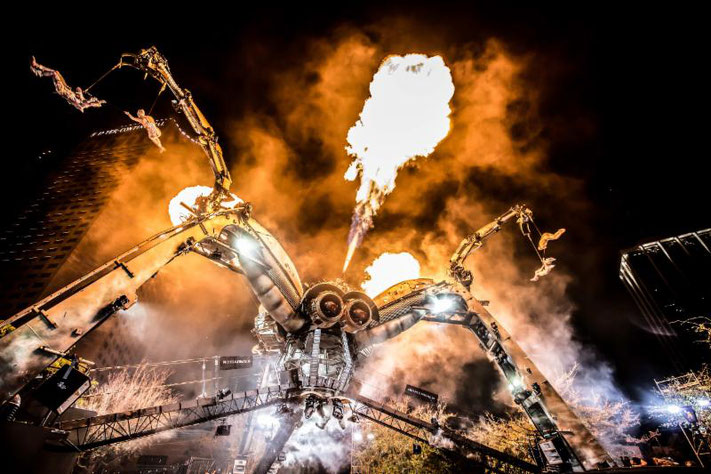 Saturday's house and techno soundscape sees Matador's blend of melodic futurism and minimalist funk join Max Cooper's emotive journeys through the physics of frequency. Also playing, Paul Woolford spans a spectrum ranging from experimental electronica to hardcore breakbeat via chunky acid house and rolling techno while Norman Jay mixes up his fusion of house, rare groove and funk. From sunshine grooves to the deepest techno wormholes, the full four to the floor spectrum aims to sweep through Arcadia's multi sensory biomechanical world.
Sunday's bass onslaught just got heavier with dubstep artists Coki and Mala (Digital Mystikz) bringing basslines to the East London epicentre as DJ Vadim anchors the day in roots, reggae and hip hop's urban soul. Rolling out the ragamuffin jungle flavours is Ed Solo alongside Serial Killaz' bad boy dubs and junglist pressure.   
Find out more here: www.arcadiaspectacular.com
© justaweemusicblog.com