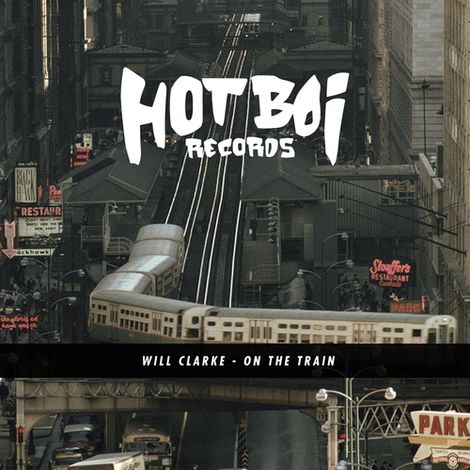 Introducing a new label for 2018, HotBOi Records is the brainchild of house music's option4, who brings together some of his closest buddies to create an imprint aimed at quality and integrity. The label will only be releasing music from what they think are talented artists, so they can guarantee every single thing that emerges from the label is going to be pure fire, with the debut coming from Will Clarke.
'On The Train' sets the tone for the label: raw, chugging, gritty, bass-heavy, hard-hitting, grin-educing, evocative house music aimed to make you want to do bad things on a dark dancefloor. 
Aside from the music, HotBOi Records has already produced a line of club-ready merchandise – including tees, sweats and caps – emblazoned with iconic and irreverent imagery from the mind of the label's founder, option4. After working behind the scenes on HotBOi Records for the best part of a year, the stars are apparently now aligned in just in time to launch the first release in January 2018.
option4: "Above all else I wanted to try and create something that mattered again. Music seems so disposable nowadays and this is my attempt at trying to rectify that by creating a culture that encompasses more than just music or events. Before the days of social media we really had to connect with people. Music was a HUGE part of that and THAT's what I want to get back to. The producers that I've signed so far I really believe in and the music we'll put out will not only be top quality but forward-thinking.
"I wanted to create something people cared about: to push things forward and take an artistic approach to running a label and build a brand and the artwork and merchandise is an important part of that. I wanted the art to reflect things that were big BEFORE social media. I want to create RARE merchandise that makes people feel special when they're able to obtain it and not stop there." 
With previous releases on Ninja Tune, Nurvous, Club Sweat and more besides, option4 is a producer, DJ and industry hustler. Also operating as one half of the duo 909 Til Infinity alongside fellow house music devotee MANIK, in one of his other incarnations, option4 is apparently also one of the biggest underground party promoters in the States, and the founder of TheHundred: a community movement born out of frustration at the lack of club nights in Denver. TheHundred has now thrown hundreds of parties, due in no small part to his passion for and commitment to the underground electronic music scene.
'On The Train' is out 12 January, check it out below.
© justaweemusicblog.com