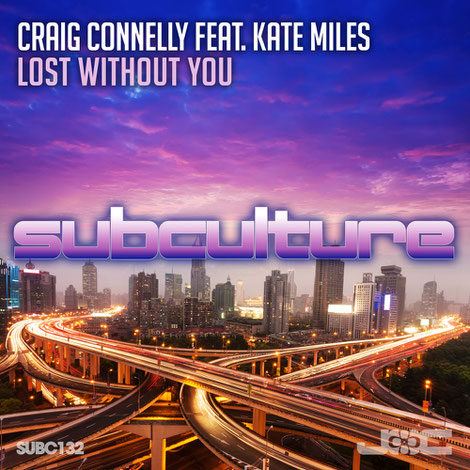 Craig Connelly's seems to be a man who knows how to start a New Year the right way. He kicked off 2017 with the release of his debut album 'One Second Closer' and he's off the blocks yet again in 2018 with new single 'Lost Without You'. Showcasing new material from the Manchester-based producer, it sees him on a first time studio-connect with singer Kate Miles. 
If her name/voice sounds familiar, well likely it's for good reason. The Norwegian songstress has been lending her tones to electronic music tracks from as far back as 2009. 'Lost' sees her bring the same touch she did to - amongst others - Allure/Tiësto's 'My Everything'. With her voice instilling its emotional core, 'Lost Without You's lyrical theme will possibly resonate with many, and likely far beyond the walls of a club. 
Craig equalises Kate's lament with chord and pad empathy, a primetime chiming tempo, and synths, strings and bass that speak directly to the dancefloor. It's out now on Subculture.
© justaweemusicblog.com