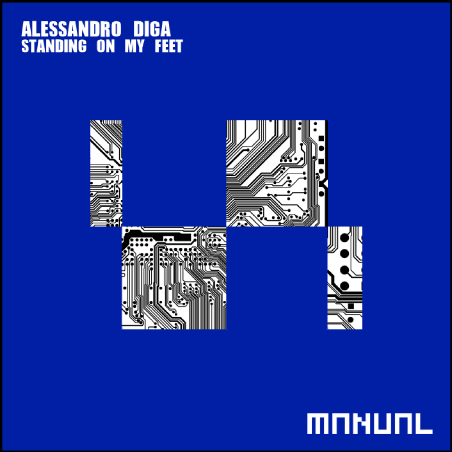 2017 has already been a decent year for rDutch DJ/producer Alessandro Diga, with the release of his 'Figments Of My Imagination' debut artist album on Paul Hazendonk's Manual Music label. Showcasing Alessandro's deeply melodic, diverse attitude, one of the album's highlight tracks, 'Standing On My Feet', has just been released with a remix by German duo Danito & Athina, and a bonus brand new track, 'Panic Mode'.
Alessandro's musical imagination is in full flow throughout 'Standing On My Feet', as the track's energetic, swarming intensity builds to a melodious crescendo. His music neatly blurs those restrictive genre boundaries that electronic music so often does so well and if you haven't checked his'Figments Of My Imagination' album yet, this track is a good introduction.
Cologne is a city with a rich electronic heritage and with possibly one of the techno scene's finest - Danito (Cocoon, Suara, Moon Harbour) - joining forces with the soulfully inspired Athina, to form a creative partnership, the future is looking good. Together, they've released numerous tracks on the likes of Stil Vor Talent, Crossfrontier Audio, Eklektisch, Jeudi and Click, and their interpretation of 'Standing On My Feet' is a hypnotic mix that weaves a groove with distinctive elements of the original, in an all-enveloping cloak.
Not one to rest, he is already at work on new musical projects, and 'Panic Mode' is the first preview of what is to come from this young artist.
Check it out below.
© justaweemusicblog.com