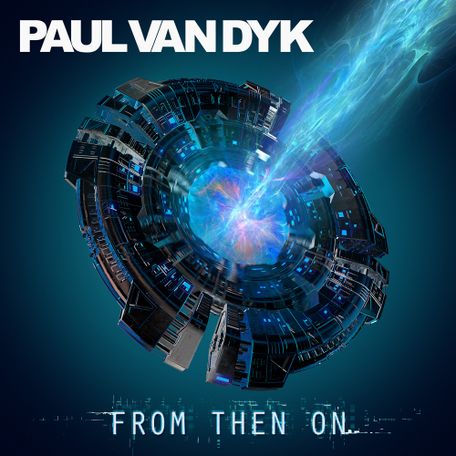 To mark the release of his eighth artist album, Paul van Dyk is set to bring audiences a one-off live experience. One week ahead of 'From Then On''s release, Paul will marry album preview and album retrospective as one. Programmed solely for the night of Friday 14 October, Paul's extended set will passage from his earliest album moments to his most recent. '45rpm' to 'From Then On', and all points 'Out There And Back' & 'In Between'.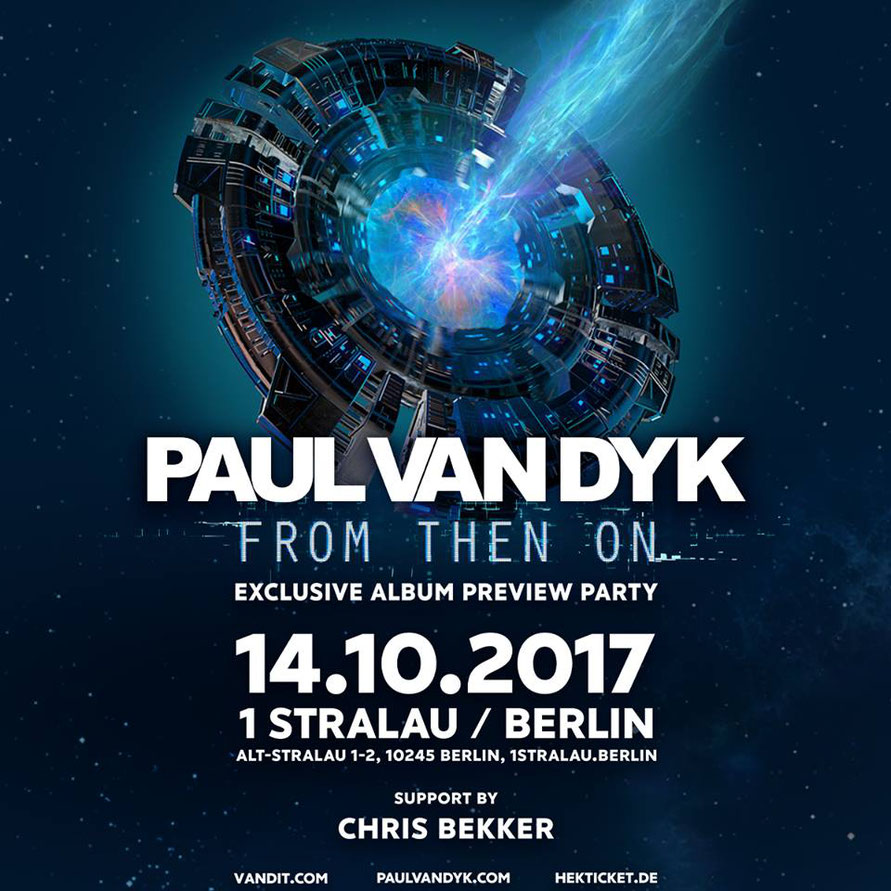 'From Then On''s Berlin show will take place at the city's 1Straulau club. Perched on the banks of the River Spree and rich in the German capital's industrial history, its factory-esque walls and vaulted attic roofs will provide a most atmospheric setting for Paul to introduce his new album. 
DJ support comes from fellow Berliner Chris Bekker, who'll be bringing his prog-trance edge to proceedings. 
In other news from the 'From Then On' front, pre-order activities for Paul's new long-player recently started. With its track-clip video now online here, you can take a closer look at what 'the album holds in store.  
Following 'The Politics Of Dancing 3's 'City of Sound', Paul & Jordan Suckley have regrouped for 'The Code'. Similarly, Paul & Alex M.O.R.P.H. also take the chance to follow-up last year's 'We Are' with 'Breaking Dawn'.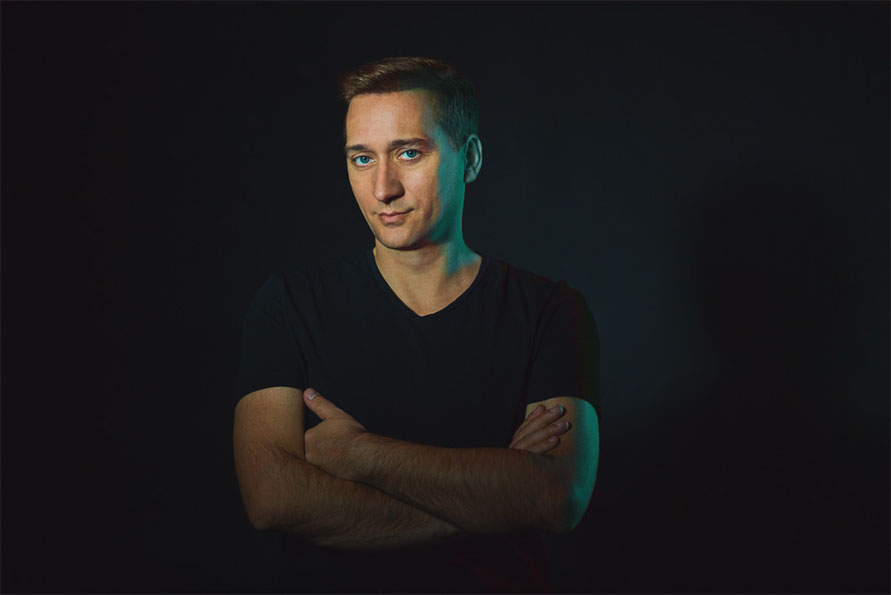 Over the last 18 months, VANDIT's roster has come to include many a new international production face. Among them are Goodgreef UK's resident James Cottle, Namibia's Pierre Pienaar, upcoming Italian maestro Emanuele Braveri and the Texan born-&-based Leroy Moreno. Respectively the results range from the surging anthemia of 'Vortex' & 'Stronger Together', the vocal enrichment of the Rebecca Louise Burch-sung 'Escape Reality Tonight' and the album's title track (and most upcoming single) 'From Then On'.

The album overtures in a literal sense, with 'While You Were Gone', PvD's collaboration with Grammy nominated composer and celebrated concert pianist Vincent Corver. Given their shared time on Planet Trance, a PvD co-production with either M.I.K.E. Push or Fred Baker could be considered long overdue. Making up for lost time, all three production hands are put to the upper trance atmospheres of 'Inhale'. Unaccompanied, Paul delivers 'I Am Alive' and the album's opening single, 'Touched By Heaven'. Whilst in closing, he delivers a work of cooler, more progressive nature, with its denouement number, 'Safe Haven'.

'From Then On' is released on 20 October 20th and is available to pre-order here: http://apple.co/2xnbEgr.
© justaweemusicblog.com