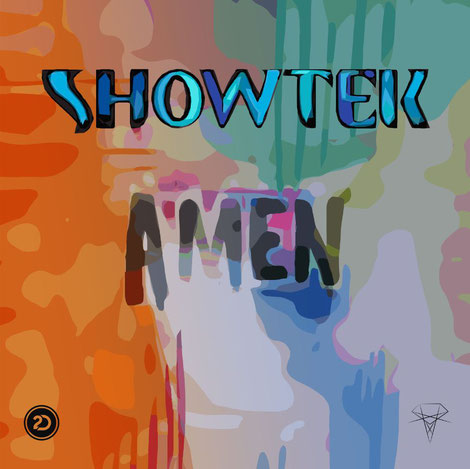 Showtek are back with the release of two tracks off their new 'Amen EP' out now via Skink/Armada. Included are the title track 'Amen' featuring Freetown Collective, whom Showtek worked with previously on the 2016 track 'Believer'. Taking a stance with their music, the track is a Caribbean inspired track, while 'Don't Shoot' is a more traditional Showtek release filled with heavy bass and drops. Written in conjunction with vocalist GC in the midst of the recent protests against police violence, both Showtek and GC have provided statements concerning the inspiration and reasoning behind their collaboration on 'Don't Shoot'.  
Showtek's Statement:
"Even though we ourselves haven't gone through this injustice, or can even relate to how hard it must be, we work closely with diverse cultures and people that have lived these struggles. We can make their voice heard by reaching out to millions of people with our music. We aim to be an example that everyone is united, we are one people, coming together without prejudice."
GC's Statement:
"Born and raised in Kingston and currently residing in New York, I can relate to the senseless misuse of power by those who have been given the responsibility. Living in such multicultural cities, I have also been personally affected by such injustice and violence. I am blessed to be able to advocate for these issues we face in America through music, but there are others without a voice. Far too many have lost their lives as a result of these unjust shootings. On the heels of the senseless slaying of Trayvon Martin, Michael Brown and countless other young lives cut short by police misconduct and gun violence. I felt it was important to bring awareness and at the same time spread a message of hope with the platform we have been blessed with."
Both tracks aim to make a major splash this summer on their Amen North American Tour, encompassing 20+ dates including stops in Los Angeles, New York, Toronto, San Francisco, Boston, Vancouver, Miami, Chicago, Atlanta and more…
Wouter and Sjoerd Janssen, aka Showtek, are two brothers from Eindhoven and have been making music for over a decade. In 2012 they arrived onto the global dance scene with the release of 'Cannonball'. Soon after came 'Booyah', a track encompassing Showtek's true sound, achieving a top 5 spot in the UK singles chart and their first worldwide major hit. 
Other recent successes include 'Bad', a collaboration with David Guetta, which now has over one billion total combined views/streams online, and the 2016 collaboration with Major Lazer titled 'Believer', which has over 80 million total combined views/streams online. 
© justaweemusicblog.com