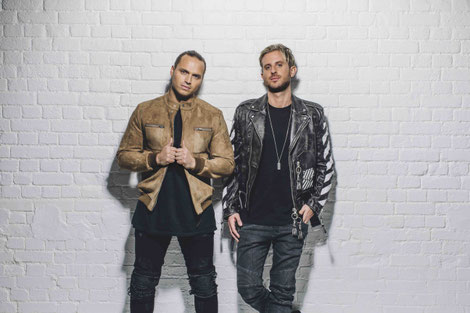 Sigma (aka Cameron Edwards and Joe Lenzie) were recently invited to speak at Cambridge University during the Easter Term. On 3 May, they will be a guest of the Cambridge Union Society; the pair will be interviewed about topics including their career to date and issues including music education in schools. Other guests for the 200 year old society's Easter Termcard include Bernie Sanders, Gina Miller, Stephen Fry, Piers Morgan, and Mary Berry. 
The duo are the first DJs to be hosted as speakers at the Cambridge Union; Kissy Sell Out having taken part in a debate at the university with Stephen Fry in 2012. Remixes of key tracks from Sigma's debut album, Life, will be released on 28 April on 3 Beat.
Sigma's live show at London's Royal Albert Hall (part of the Albert Sessions), will take place on Saturday 27 May 2017. Remaining tickets are selling fast for the 'Sigma Live' performance that will make Cameron Edwards and Joe Lenzie (plus band) the first D&B act to headline the venue. 
Recent single 'Find Me' (feat. Birdy) is the first track to be taken from their second artist album; the as yet untitled album is due for release later this year and is the follow-up to their 2015 debut, 'Life'. Featuring Birdy, the song's music video stars Millie Bobby Brown, the young British actress from the hit series 'Stranger Things'.
Currently in the studio finishing further new material, as it stands, Sigma have now sold over 300,000 albums in 10 months, with over 4 million singles sold in total, including 8 hit records (2x Platinum, 1x Gold, and 3x Silver).
More info here.
© justaweemusicblog.com