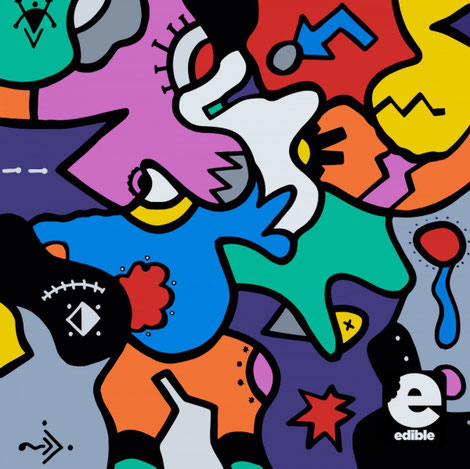 Paul Woolford has been spreading his wings of late, becoming omni-present by landing his tracks on labels like XL Recordings, Running Back, Houndstooth, Hotflush and Aus Music. Not wanting to be shackled by genres, he serves up a wide variety of curveballs, from the technoid charge of his 4/4 persuasions to the exhilarating warped hardcore and jungle breaks of his Special Request project. 
Now, Edible usher him to their release schedule, letting him rip it up with two cuts that are already a staple in label boss, Eats Everything's DJ sets.
Title track 'Chaos' finds Paul in a particularly warped mode; bleepy synth pulses oscillate wildly over a granite hard beat as a single sub-bass tone drives the brain-scrambling flurry of modular tones into overdrive. A hydrochloric synth riff settles the bed, but only until the next haul of chaotic blips come firing out of the speakers.
Flip side, and Woolford shows off some decidedly more soulful chops on 'Meditate'. A vocal hook plays against a dubwise bassline and ascending 909 rides, as a seductive and transcendental string arpeggio creeps to the fore with a breakdown of its own, serving up a bucket load of emotion. 
It's out 28 April.
© justaweemusicblog.com