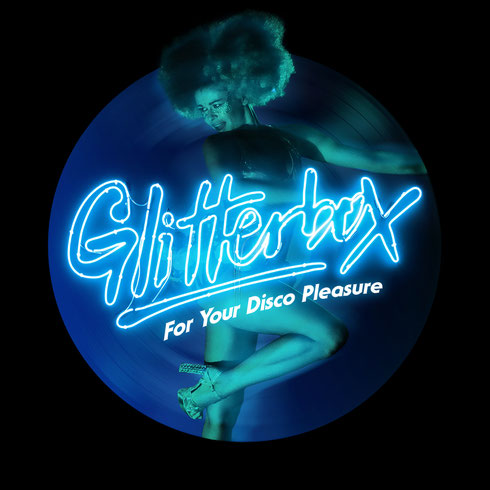 After their residency this summer in Ibiza for 16 weeks straight at Space during the storied venue's final season, Glitterbox returns with a new album, 'For Your Disco Pleasure'. Compiled and mixed by Defected boss and Glitterbox founder Simon Dunmore, this two mix compilation epitomises exactly what to expect when you hit the dancefloor at these parties. 
Spanning 40 years of disco, boogie and house, 'Glitterbox - For Your Disco Pleasure' contains classics from the likes of Chic, Ashford & Simpson and the Larry Levan masterminded NYC Peech Boys and harkens back to dance music's roots in glamorous discotheques. Productions from Masters At Work, Mousse T. and Henrik Schwarz should evoke happy, hazy memories for house-heads, whilst Soul Clap, Eli Escobar and DJ Koze point the way forward for electronic music rooted in funk and soul, and Lykke Li and Låpsley light the path for pop and dance music's continuing symbiosis.
As always with Glitterbox, there's also an element of discovery, be it a forgotten classic, an otherwise overlooked gem, or the record you never knew your favourite track sampled. 'For Your Disco Pleasure' includes a pair of exclusive, previously unheard tracks: the legendary David Morales remixing Sonny Fodera featuring Yasmin's 'Feeling U' with a danceable classic house vibe, and Italian ensemble Plaster Hands reworking Purple Disco Machine & Boris Dlugosch's 'Set It Out', maintaining the melody but dropping the tempo in favour of a more laidback groove.
It's out 25 November on Defected Records.
© justaweemusicblog.com
TRACKLIST (Download also includes 2 bonus DJ mixes)
CD1
01. Joyce Sims 'Come Into My Life'
02. Lenny White 'Didn't Know About Love (Til I Found You)'
03. Mahogany 'Ride On The Rhythm'
04. Bridge 'Baby Don't Hold Your Love Back' (Extended Vocal Version)
05. NYC Peech Boys 'Don't Make Me Wait'
06. Larry Wu 'Let Me Show You' (Long Vocal Version)
07. Sybil Thomas 'Rescue Me'
08. The Salsoul Orchestra 'Ooh I Love It (Love Break)'
09. Sebastien Tellier 'Kilometer' (A-Trak Remix)
10. Local Options 'Plus One'
11. NY's Finest 'Do You Feel Me' (City Soul Project Club Mix)
12. Soft Rocks 'Talking Jungle' (Justin Vandervolgen Remix)
+ Kings Of Tomorrow 'So Alive' (Accapella)
13. Eli Escobar 'Happiness Pt 2'
14. Code 718 'Equinox' (Henrik Schwarz Remix)
+ Blaze featuring Palmer Brown 'My Beat' (Accapella)
15. Loleatta Holloway 'Love Sensation' (Dimitri From Paris DJ Friendly Classic Re-Edit)
16. Chic 'Everybody Dance' (12" Mix)
+ Cevin Fisher 'The Way We Used To' (Accapella)
17. First Choice 'Doctor Love' (Kerri's Lost Mix)
CD2
01. Kelly Charles 'You're No Good For Me'
02. Fallout 'The Morning After' (Purple Disco Machine Re-Work)
03. Soft House Company 'What You Need'
04. Ron Hall & The MuthaFunkaz featuring Marc Evans 'The Way You Love Me' (Original)
05. Johnny D & Nicky P 'Reach 4 The Sky' (Henry St. Mix)
06. RIP Productions 'She's Got'
07. Ashford & Simpson 'Found A Cure' (A Tom Moulton Mix)
08. Låpsley 'Operator' (DJ Koze's 12 inch Extended Disco Version)
09. Purple Disco Machine & Boris Dlugosch 'Set It Out' (Plaster Hands Version)
10. Soul Clap featuring Nona Hendryx 'Shine (This Is It)'
11. Sandy Rivera featuring LT Brown 'Come Into My Room' (Take It Back Mix)
12. Johnny Corporate 'Sunday Shoutin'' (B Boys Shouting Dub)
13. Michelle Weeks 'The Light'
14. Carolyn Harding & Damon Horton 'Sing-A-Song' (Masters At Work's High Vocal Mix)
15. Amira 'Walk' (Mousse T.'s Full Vocal)
16. Sonny Fodera featuring Yasmin 'Feeling U' (David Morales Remix)
17. Lykke Li 'Dance, Dance, Dance'