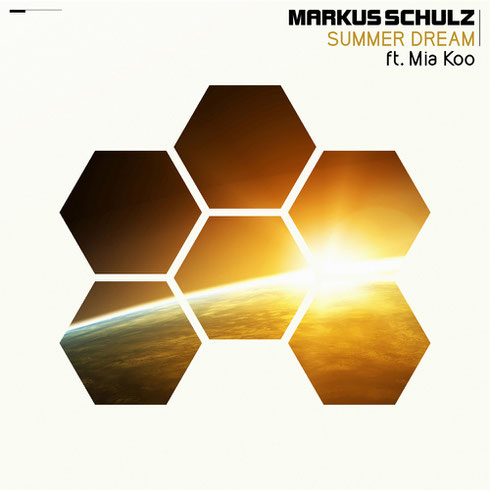 Back in early June, Markus Schulz released his single 'Summer Dream'. Taken from his 2016 'Watch The World' album, it saw him lyrically collaborating with LA/NY-shuttling songstress Mia Koo. Now, in remix form, the track is back aiming to put a final flourish to the summer. From its Original Album Mix, Markus has worked 'Summer Dream' up into an Extended Mix, with young guns Anske and Jayceeoh contributing new perspectives to the track.
Since his 'Epika EP' debuted on Coldharbour in February, Andrius 'Anske' Anskinas' star has been in ascension. The Ukrainian producer boxes clever with his rework, managing at once to bring the remix package a red-blooded trance variation, while retaining the quixotic essence of 'Dream's original themes.

For his remap, US producer Jayceeoh delivers an eclectic, mix of fiery hip-hop beats, creative, club-amping tempo shifts, catchy electro sub-shades and – finally - a mainline.

Doing full and final justice to the track, Markus' own Extended version brings trance tempo and tone, which amplifies all its seasonally reflective lyrics, uplifting ether and harmonic highs into one, big remix.

On the writing and production, Markus said: "For every memorable festival there is the unforgettable journey to get there. This song is about that bonding adventure, leaving everything behind. "You and Me together, we chase this dream forever… Above the clouds, it's a perfect view". Whether it's driving to Coachella, EDC or any other festival, this track is a soundtrack for that experience". 
© justaweemusicblog.com