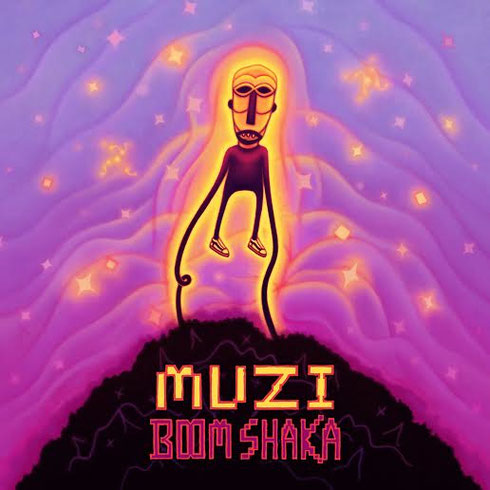 South African producer MUZI is set to release his debut album 'Boom Shaka' on his own imprint WE.THE.BUNDU via !K7. Tipped by Stormzy, Diplo, The Prodigy, Rinse FM, Noisey, iD, and more, MUZI is apparently one of the hottest DJ/producers emerging from South Africa's burgeoning electronic music scene. He recently relocated to Berlin, a move that aims to take his sound to Europe and beyond. The album showcases his fusion of hip hop, electronica, kwaito (South Africa's homegrown club sound), and traditional Zulu music.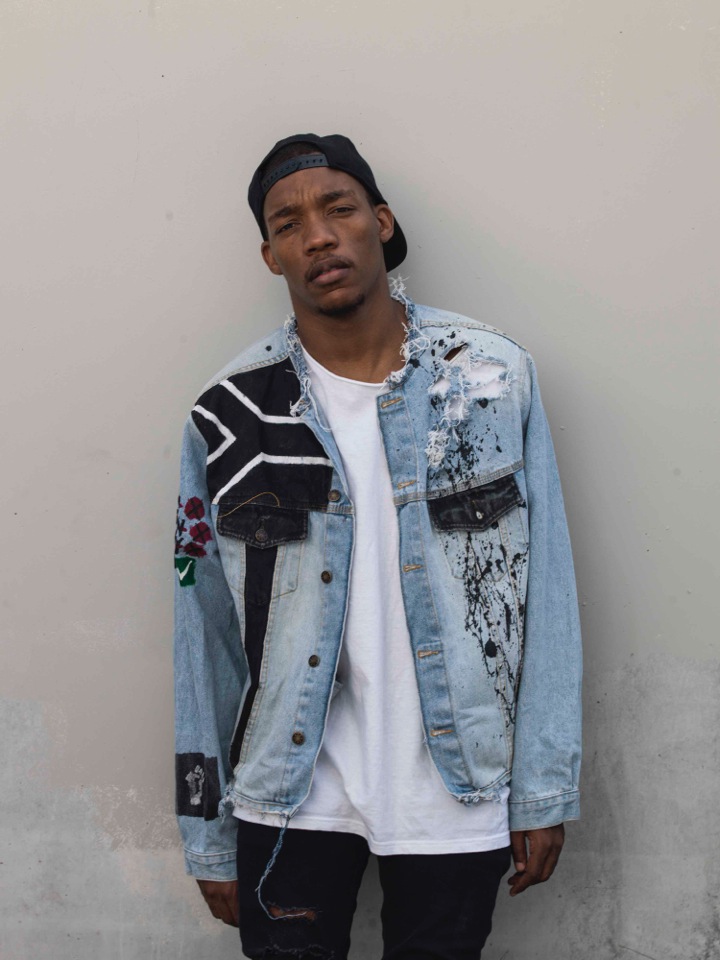 His sonic approach remains deeply inspired by his upbringing, a tale of striving through adversity in the rural South African township of Empangeni, north east of Durban: 
MUZI: "Violence definitely played a major role in my life. Things happen in the townships like mine. There isn't any community watch or anything remotely close to something like that. That's why I had to stay indoors most of the time and that gave me time to work on my music. As for the social healing bit, I hope it does one day. Privileged kids grow up being told they can be and do anything they want. We never had that, my family has always been in survival mode and I hope that one day, my achievements inspire other kids with similar backgrounds."
His recent 'Fire FX EP' garnered the attention of names and labels including Mad Decent, Foreign Beggars, OWSLA, and Rinse FM and more; and the lead EP track, 'Fire (VIP)' can be found on the soundtrack to 'Generation Revolution', the British documentary which explores current Black and Asian activism in London. MUZI's connection to the UK was further strengthened when he travelled back to South Africa with grime artist Stormzy to shoot the mini-documentary for Vice/Noisey titled 'Stormzy & MUZI: From South London to South Africa', a coming together of two artists from two different musical worlds.
Discussing his debut album, 'Boom Shaka', MUZI wants to push boundaries with his continuously evolving sound: "My debut album is a reflection of who I am. An honest expression of what it means to be a modern African kid. We have Western influences but we still respect and remain true to our roots, traditions and culture. Two worlds have met and both play an important role. I hope my music gets that message across."
From the jittery electronica of 'WTF You Mean' (the track and accompanying video were inspired by the 2015 student uprising in South Africa), the Zulu sampling sounds of 'Ukusa', the bass-led footwork of 'Shaman' or the all out club-ready 'Sweat', he balances traditional sounds with Western influences.  
As a DJ, he's become a fixture at South Africa's clubs and festivals. He made his UK debut at Bestival (2015), and is apparently making a big impression on Berlin's club scene, via sets at Ohm, Schwuz, Musik & Friedan, and Monarch.
© justaweemusicblog.com