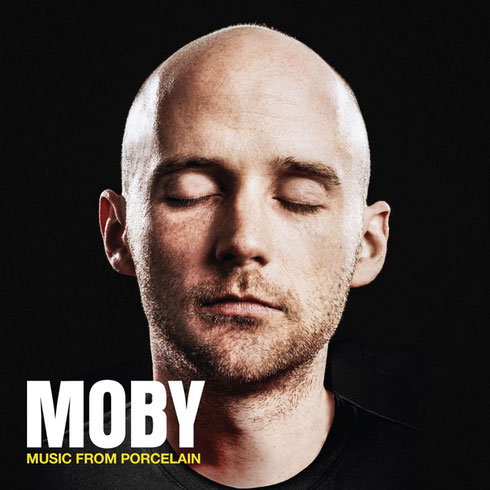 'Music From Porcelain' is the companion album to Moby's book of memoirs entitled, Porcelain, (Penguin Press; 17 May). The album is a collection of newly re-mastered versions of classics including 'Go!', 'Honey', 'Natural Blues' and 'Bodyrock', among many others, combined with an apparently hard to get collection of classic electronic music recordings from artists from 808 State to A Tribe Call Quest. 'Music From Porcelain' is released 10 June on Thrive Music.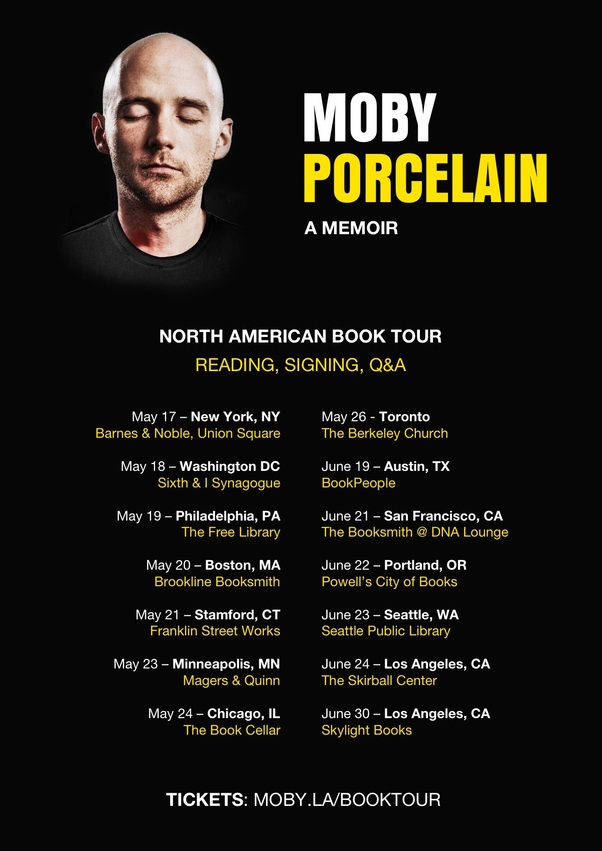 Moby: "The music in 'Porcelain' is almost as important a character in the book as I am. To that end I've compiled a collection of songs written about in the book, both mine and other people's, in a little time capsule to accompany it. These songs all remind me of the New York that I lived in and was smitten with from 1989 – 1999."
Moby was an unlikely fit in the club scene of late-80s and early-90s New York City. A devout Christian, vegan, straight white kid from the suburbs, he was an outlier in a world dominated by people of colour, gays, drug use and general debauchery. And yet, Moby was able to not only to break into one of the most difficult scenes in the entertainment field, but to also build a thriving career and go on to become possibly one of the most interesting and iconic musicians of our time.
In the midst of this organised chaos, Moby remains open to new people and experiences. As a result, he finds himself crossing paths with arguably some of the most memorable artist to come out of that era: Madonna, Run-DMC, Jeff Buckley, Sonic Youth. Moby's is a wide-eyed ride: he gets cursed at publicly for ruining a freestyle session with Darryl McDaniels when he accidentally bumps the turntable, he shares a bathroom—and falling in love at first sight—with a dominatrix at a swingers party, and unwilling to turn down work, spins three shows in one night in England. 
 © justaweemusicblog.com