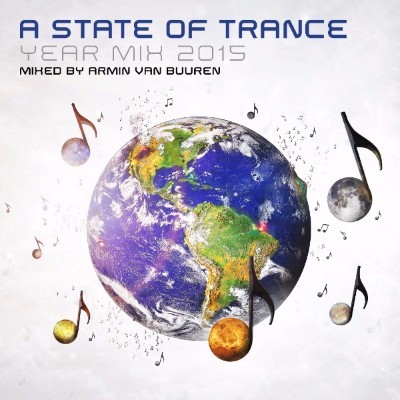 According to his press team, Armin van Buuren's forthcoming 'A State Of Trance Year Mix 2015' is set to attract over 37 million listeners from all over the world. The special end-of-the-year episode of the A State Of Trance radio show is to be broadcast on 31 December, although the official 'A State Of Trance Year Mix 2015' mix compilation has already been launched. The mix marks the 12th edition of the double-disc mix album, which has a total of 105 trance tunes gathered in this year's instalment.
In the weeks leading up to the broadcast and official release of the year mix, listeners of the A State Of Trance radio show were invited to cast their votes on their favourite records of the year. Through the voting, they were apparently granted the ability to directly influence the final tracklist with their selection.
Armin van Buuren: "The A State of Trance year mix has become a yearly tradition since 2004. As a kid, I was always a big fan of these mega mixes, so every year, I ask the fans of the show to vote for their favourite tracks of the year. All of those votes combined give me a good overview of what the hot tracks were that year, and I blend in a few of my own favourites that were big at festivals as well. Since a couple of years, I also decided to do a little skit at the beginning of the year mix, which shouldn't be taken too serious and should make you laugh a little."
The A State Of Trance radio show is broadcast weekly on 118 broadcasting stations in more than 84 countries.
© justaweemusicblog.com