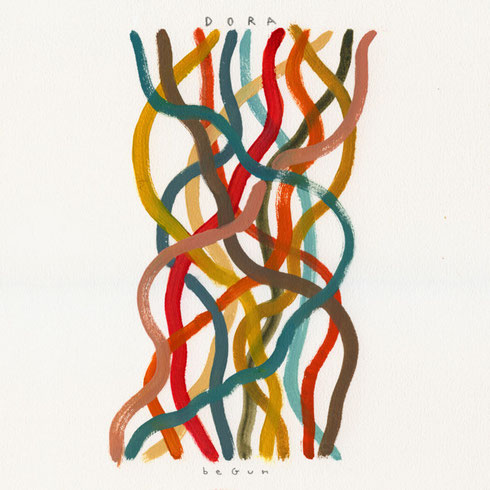 beGun is the alias of Barcelona based producer, Gunsal Moreno. Inspired by Africa, his new single 'Dora' features the vocal talents of Danish singer Berg and will be released on 18 December via Ham House Records. He is apparently considered one of the most prominent artists among the new Barcelona Wave generation and has garnered support from the likes of VICE, NPR, XLR8R, DJ Mag et al. His debut tracks,' San Francisco' and 'Shanghai', won the National Electronic Track (2013) and Best National Video (2014) from The Spanish Independent Label Association. 
"As with my previous releases, the song focuses on a certain territory," Moreno explains, "We haven't explored Africa before and that made me focus the record towards the continent. Before we started working on the project we studied the sounds (spiritual music, tone patterns, traditional instruments etc), as well as the visual narrative (political conflicts, immigration, spirituality)."

Since his emergence at the beginning of 2013, Moreno has had a big two years with shows across the globe, from US / Canada to India (Sonar Festival, Boiler Room, Mutek Festival, SXSW, Oval Space etc) plus several releases to his credit, 'the Mumbai' EP and a clutch of singles, 'Antarctica', 'Madrid' and Nairobi'. There were also collaborations with peers like Com Truise, Giraffage, Ambassadeurs, Owsey and Doc Daneeka.
The video for 'Dora' is directed by Barcelona filmmaker and visual artist, Borja V. Conde, a long time Moreno collaborator, using interviews from former sex workers living in Barcelona. "On the video we see Amma, an African girl who is starting a desperate journey towards Europe for a better life," Conde says. "She finds a rough reality when she arrives and is forced into a life of prostitution from which she tries to escape."
The track will feature remixes from Dutch producer Applescal and young Hawaiian Blackbird Blackbird.
Artwork was created by Spanish artist and illustrator Guim Tió, inspired by the rough drawings done by former sex workers, representing their trip from their countries of origin to the Catalonian city.
Check it out below.
© justaweemusicblog.com