To celebrate the new addition to the 'Halo' franchise, Xbox UK will be transforming the Roundhouse in London into an exclusive "Halo 5: Guardians" launch event on 26 October. The event will see 'Halo' fans, media and YouTubers join together to celebrate possibly one of the most anticipated games of 2015 – coming exclusively to Xbox One on 27 October.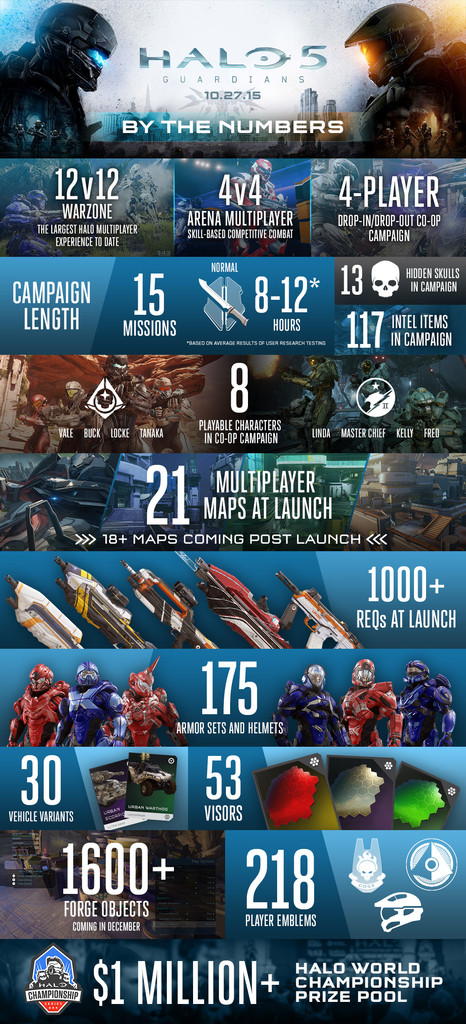 Partnering with YouTube Gaming, the evening will include a two and a half hour live stream of the game starting at 7.30pm GMT, live from London. The stream will feature a tournament between the UK's biggest gaming YouTubers and fans, a live campaign walk-through from 343 Industries' Franchise Development Director, Frank O'Connor, along with fan giveaways, appearances from special guests and more. Gamers can watch the events unfold on YouTube Gaming at https://gaming.youtube.com/user/xboxuk
The UK stream will entertain fans ahead of "Halo 5: Live," a six-hour live broadcast, kicking off from 10pm GMT, that will connect millions of viewers around the world, allowing them to watch, comment and virtually participate in multiple launch celebrations held in key international cities. The six-hour broadcast will feature exclusive gameplay reveals, celebrity appearances and live interviews with the 343 Industries development team. Additional "Halo 5: Live" details can be found at https://www.xbox.com/Halo5Live.
"'Halo 5: Guardians' is the game we have always dreamed of making, and it was important to us that Halo fans in every corner of the world could join us in an epic-scale launch celebration," said Bonnie Ross, Corporate Vice President and Head of 343 Industries. "Whether they tune into the live broadcast on YouTube or come out and celebrate with us in person at one of our global fan events, we hope Halo Nation will help make 'Halo 5: Guardians' the biggest game launch in Xbox history."