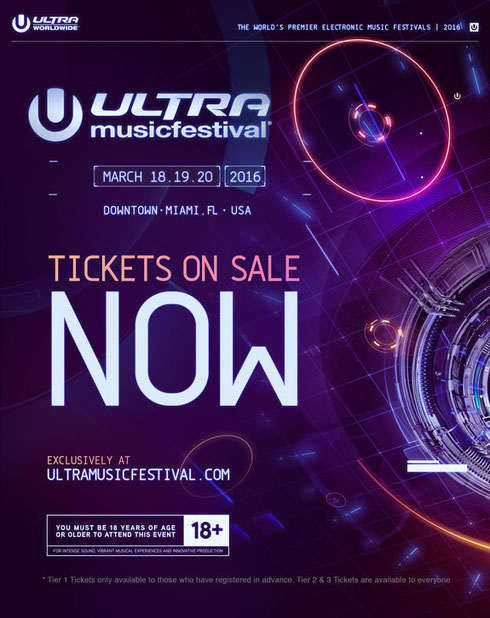 With tickets for Ultra Music Festival 2016 now on sale, the official after-movie for the 2015 edition was recently released. Created by UMF Films and Charly Friedrichs' Final Kid team, this latest offering - shot in 4K - captures the essence of Ultra Music Festival's 17th annual edition at Bayfront Park in March of this year. Immersing clubbers deeper into the action than ever before, it provides the viewer with an insight into the UMF experience.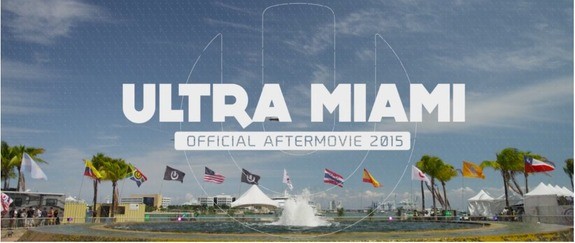 With a new soundtrack offering something different to the classic main stage sound, Charly's vision for this after-movie takes listeners on a diverse musical journey and into unchartered waters. From the deeper grooves of HI-LO and Josh Philips, to the sounds of Skrillex and Valentino Khan, the 14-minute mix concludes with a brand new exclusive from Martin Garrix.
Charly Friedrichs, Final Kid: "When I planned on shooting this Miami after-movie I knew I wanted to create a megamix again. The last Miami after-movie was created as a short film with one custom soundtrack and a lot of story and slow-motion shots in it, but this time I felt like doing a faster one with a lot of new techniques, visual FX and editing tricks. Most of all I wanted to 'bring back the groove' so I created a soundtrack that has more flow. I want the viewer to be more 'inside' the festival, where people are dancing and not necessarily focused on the DJ. 
"So it's a bit different, but I'm very happy with how it turned out, and of course I'm not leaving the lovers of the epic emotional shots with empty hands because none other than Martin Garrix provided me with an amazing and exclusive melodic track for the Grand Finale!" 
The video sees the debut of Ultra's brand new Resistance concept. Taking the form of an immersive 360° 'Afterburner' stage powered by Arcadia Spectacular, welcoming some of the biggest names in the house and techno world, this piece of audio-visual takes you right to the front row of the Resistance Stage to showcase a completely different facet of the event.
© justaweemusicblog.com