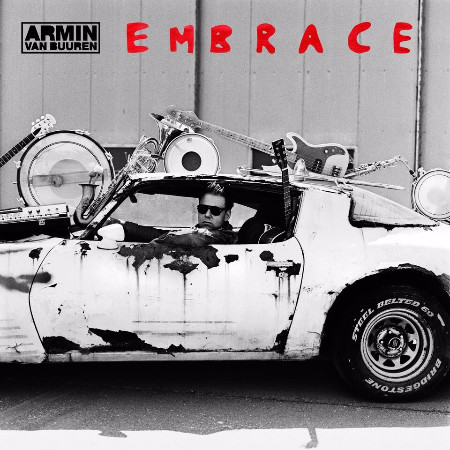 Armin van Buuren recently announced his sixth and latest full-length studio album, 'Embrace', which will be released on Armada Music on 29 October. He also revealed that the graphic design and iconography for the album were created by photographer, film and music video director, Anton Corbijn. Over the years, Corbijn's photographs have included those of Keith Richards, U2, Depeche Mode, David Bowie, Robert De Niro, Kate Moss, Clint Eastwood and countless other cultural and artistic icons in a photographic career that's spanned four decades.
Said Armin van Buuren: "After '76', 'Shivers', 'Imagine', 'Mirage' and 'Intense', I went for another album title that consisted of only one word: 'Embrace'! The idea was to "embrace'' instruments and sounds, and incorporate them into my sound. I hope my fans will "embrace" this new chapter in my life. I loved working with Anton on the cover for the album. It is nothing short of an honour, and I'm really glad to see how well it turned out."
Said Anton Corbijn: "I photographed Armin with the idea to modify the public perception of him and of what he is creating. He is such a nice guy, so I worked on giving him a bit more edge visually and created images that hold a mix of references to Sgt. Pepper and Mad Max. Playful stuff basically. Apt for a versatile DJ who adores music and travels the world."
The first single from the album is 'Another You', featuring the vocals of multi-platinum recording artist, Mr. Probz. To date, it has surpassed 40 million streams and the single continues to gain momentum on radio and television across the world. The official video has been watched more than five million times on YouTube.

© justaweemusicblog.com