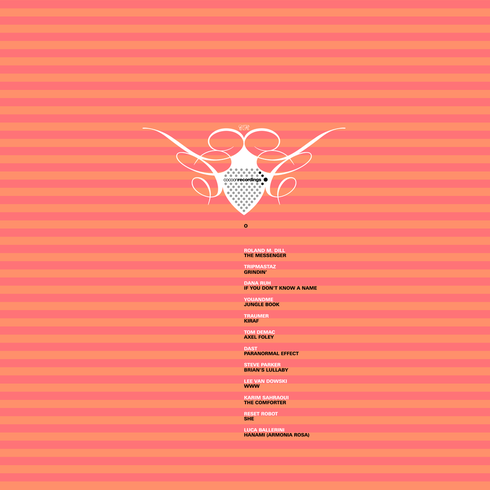 Cocoon's alphabet series reaches the letter O this month. It does so with another collection of 12 tracks featuring pulsing beats, plenty of emotion, lots of acid and techno and some epic moments with old school flashbacks. There is a certain amount of deepness and soul to this year's compilation, which kicks off with Roland M. Dill and 'The Messenger'. Dill presents a track full of real feeling and is a perfect introduction for O. 
After that, Russian based producer Tripmastaz offer their minimal house track 'Grindin'. The bassline and the grooving tool-like beat programming represents the new school of deep minimal house producers. Then Dana Ruh ('If You Dont Know A Name') and youANDme ('Jungle Book') present two tech house cuts with rolling basslines and fat house chords merged with driving drum programming. 


"This is the sound to expect on the way into the club, when we are about to enter the first Cocoon night of the year," says the label. 


From there things start to pick up and the party begins with tracks by Traumer and Tom Demac, before Naples based producer DAST brings his retro flavoured 'Paranormal Effect'. Next in line is Mister Steve Parker with a minimal techno track, Lee Van Dowski and his 'www' follows a fine techno path and Karim Sahraoui joins in with his track 'The Comforter,' which slows down the tempo and adds yet more melodies and feelings to the compilation.
'She' by Reset Robot is then an offering, with more finely tuned emotions freely flowing from its core, before 'Hanami (Armonia Rosa)' by Luca Ballerini is a highlight and an ideal ending for this latest compilation. 


It's out tomorrow.
© justaweemusicblog.com