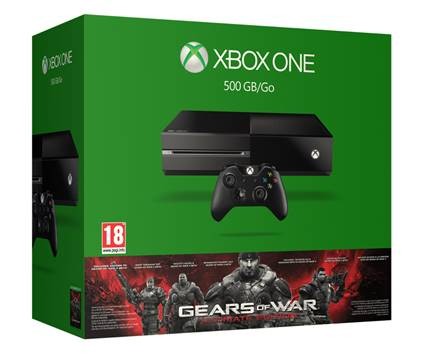 Last week, during a panel event at San Diego Comic-Con, Xbox and The Coalition shared insights on the development of Gears of War: Ultimate Edition, the remastered and modernised version of the shooter that possibly defined the first generation of HD gaming. In addition, speakers at the panel revealed the Xbox One Gears of War: Ultimate Edition Bundle, available for pre-order now, and launching in the UK on 21 August (the Gears of War: Ultimate Edition digital code will allow gamers to pre-install the game ready for launch day on 28 August). 

The bundle will be available at select retailers including Microsoft stores and includes an Xbox One 500GB Console, an Xbox One Wireless Controller featuring a 3.5mm stereo headset jack, a full digital game download of Gears of War: Ultimate Edition, early access to the 2016 Gears of War 4 Multiplayer Beta, the Superstar Cole multiplayer skin, and a 14-day Xbox Live trial.
Gears of War: Ultimate Edition remasters the classic Xbox 360 game that kicked off the Gears series. Everything that made Gears such a possibly classic is back, along with plenty of gameplay improvements from the series' more recent instalments, in an HD package.
Available at £309.99 ERP, the Gears of War: Ultimate Edition bundle offers a feature-rich game rebuilt from the ground up in 1080p, including 60FPS competitive multiplayer with 19 maps and six game modes, as well as five campaign chapters never released on console. In addition, with recaptured and rebuilt cinematic sequences, remastered 7.1 surround audio, and seamless matchmaking, Gears of War: Ultimate Edition is the landmark original game at its very best.
© justaweemusicblog.com