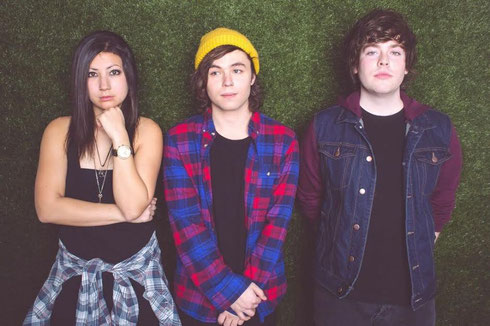 Apparently you can gain a lot of perspective from going back to the start. The Ready Set's Jordan W realised that immediately upon envisioning what would become Nekokat. Together with Cameron Walker (collaborator on The Ready Set) and Jess Bowen (The Summer Set), the three hit the studio with producer Eric Palmquist (Bad Suns, Night Riots) earlier this year, and a new group (with a combined social reach of over 2.5 million fans) emerged, along with their four-song debut 'Communication' EP. 
The first single 'Gimme A Break' swings between a simmering xylophone sample, bouncy electronics, room-filling drums, and an unshakable harmony on the chorus. "It started has a track idea Jordan made," says Cameron Walker. "It had the 'Yeah, yeah, yeah' vocal thing and a sample of kids in a Japan classroom learning English. To me, 'Gimme A Break' is sending the message to be true to who you are. Be yourself.  Be awesome. Be different." 
Check the track below, it's out now.
© justaweemusicblog.com