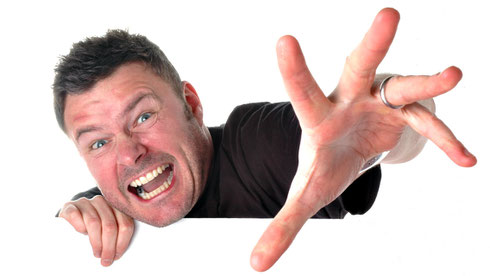 We catch up with Mallorca Lee as he gets set to perform his recent artist album, 'Computer Games' live at Stereo in Glasgow, UK on Saturday 27 June 2015. Throughout his career, Mallorca has been a hugely influential DJ/producer in Scotland and around the world, formerly with his rave band Ultra-Sonic, and then as a solo artist, releasing some great club tracks that made it onto the playlists of many big name DJs. Mallorca has a lot going on just now. He DJs every weekend, he's fitting in rehearsals for the live show and he also runs his own club nights, 1994 and Legends. Thankfully, we were able to pin him down to find out more...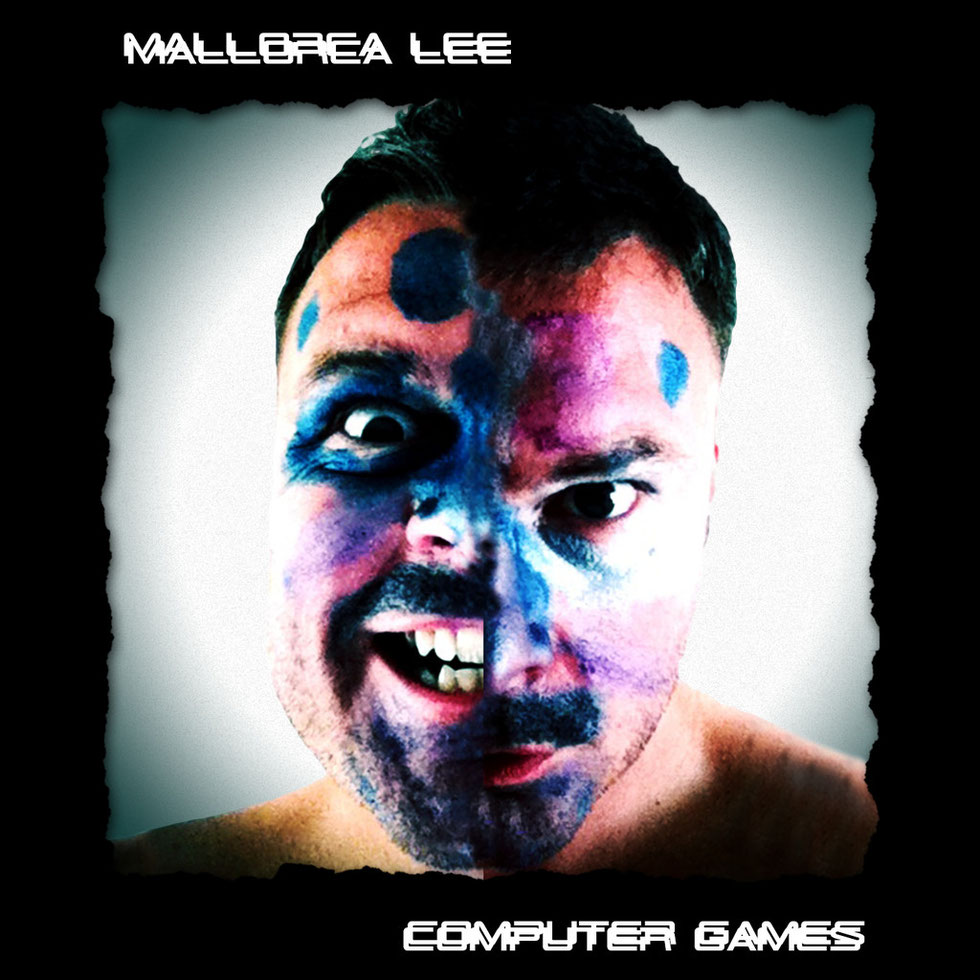 Tell us about your album 'Computer Games'.
After working on the album for three years in Scotland, Italy and Ibiza, I finally released 'Computer Games' in 2014. The limited edition signed/numbered CD of 1000 copies contains exclusive artwork and lyrics and the album plays/mixes as one continuous piece of music. The digital release contained 10 tracks. Without sounding all wanky, it's a concept album.  I wrote all the songs and melodies to go with the music I had recorded, which my friends Ross Ferguson and Amanda Pryce supplied vocals for. I also got various mates to record real guitars and bass in the tracks that I felt needed it. Andy Haldane, who has been my guy since the Ultra-Sonic days, recorded the bass and helped me with polishing the vocals. I then mixed and mastered the album at Mark Sherry's Outburst Studio. It was important to have so many friends involved. I have to say the album would not have been possible if Andy had not introduced me to Ross. When I heard his vocals I knew I had found the guy to sing my thoughts!
This is your second artist album, tell us about your first, 'XL'.
'XL' was released about five years ago on my MLXL label. It was a collection of 12 club bangers that were supported by just about every A-list DJ you could think of. I'm very proud of that, but I think 'Computer Games' is the best I have, or ever will, produce. It's everything I had hoped it would be and a whole lot more. 
What is the concept with 'Computer Games' live?
Last year I performed the album in its entirety with a live band. On Saturday 27 June 2015, at Stereo between 9pm-3am, I get the chance to do it again. I'm so proud of all the hard work the band are doing in the rehearsal studio, not forgetting listening to the album flat out, so they can perfect their individual live parts. Cammy, the new guitarist, has fitted right in, adding power chords and a whole new axe master dynamic. Just like last year, Ross and Andy have grabbed this project by the horns and given it as much TLC as they can, probably even more than me! When we're all working out tracks and jamming, I have to pinch myself at how talented these guys are! They are REAL musicians I'm working with and without them, I'd just be a fat, speccy, geek alone in a room with a head full of noise! I think I'm Ross Ferguson's biggest fan! In addition to the live band, I'm also pleased to have so many talented DJs involved. These guys will be playing all the styles of music I love - house, trance and the harder side of dance. This is compliments of legends (and friends) - Michael Kilkie (Inside Out), Stephen Lee & Kevin McFarlane (Tunnel) and Mark Sherry (Outburst). Tickets are selling so well, I am looking at fitting in an extra sound system, so the basement venue shakes with every kick drum! Check here for more information.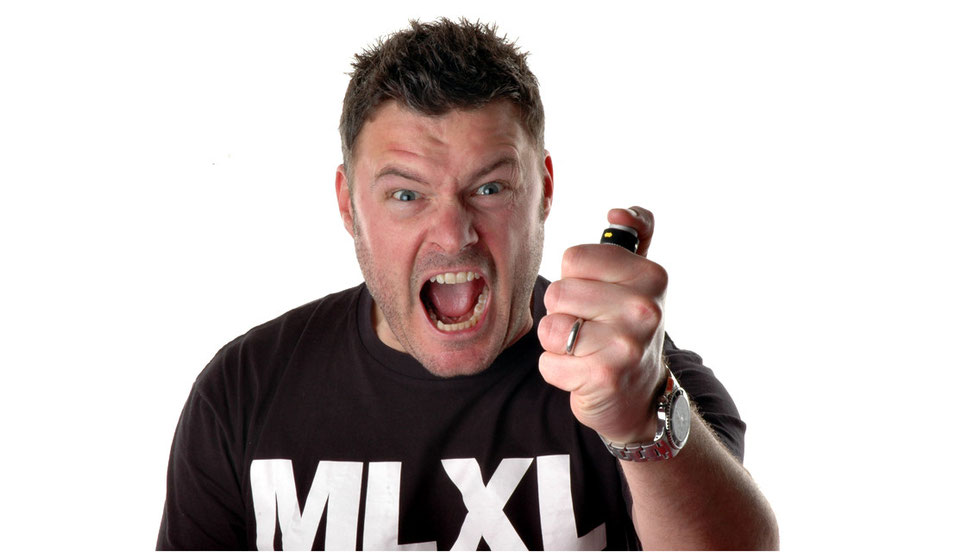 Does the album work well with a live band?
I think the album works brilliantly, especially in a live environment because ultimately it's songs, not just beats and bleeps. I mixed live instrumentation with electronica and that really comes across on the live front. The guys in the band get a chance to open things up even more because I'm not controlling their takes on my sampler! My mate, Mickey McMonagle, really helped push me to get the live set-up together after I let him hear the album and informed him of my plans to perform the full thing with a band. Last year, he was instrumental in getting King Tuts in Glasgow on board and having us play as part of the Seven Nights sessions. It was the right venue to do this as I didn't want to perform it in a club, I needed it to be treated as a live gig. 
You're now producing unique artwork that compliments the album, tell us more about this.
I have been painting for 10 years now, for myself and friends. It's something I started after my daughter was born and it sometimes helps me avoid some of the frustrations I have with making music. But, it's not something that comes easy to me. I'm not an artist, so I use my hands instead of brushes. It's the same way I'm not a musician, I have to feel for chords. I don't know their names or where they are, so getting the noise out my head is a slow process. The older I get the more critical of my own work I become. Back in the rave days everything was brilliantly easy. So, painting is an escape. My friend said I should do a collection to sell to people who were asking to buy the ones I had made, but I didn't want to sell because I had created them for myself and friends.  'Computer Games' was the first one I thought about, it made sense - the mad thing was I had the exact same frustrations and pleasure painting each track from the album. It also blew me away that people bought them all before they were even finished! There's a small video on my page that helps explain my process a little better here.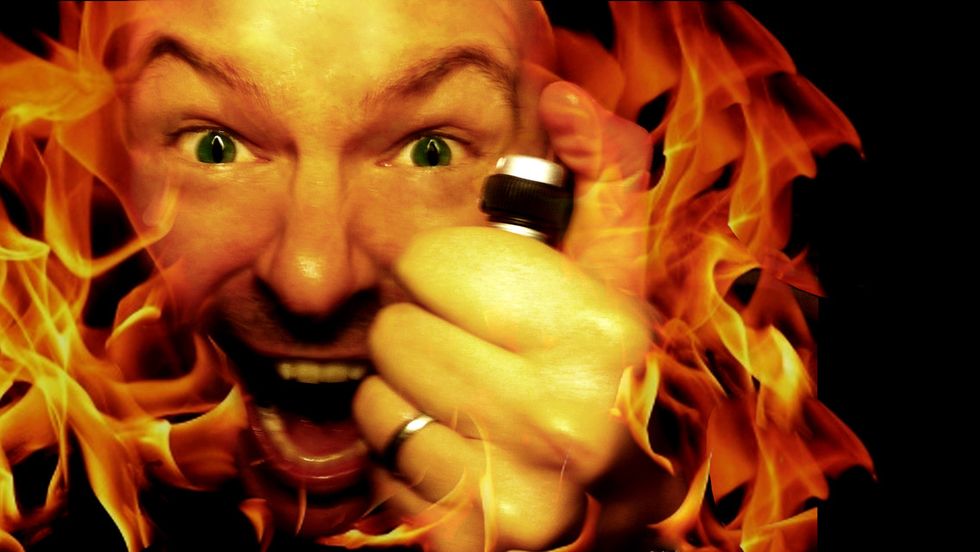 How do you balance the time between your busy DJ schedule and producing music?
It's something I still struggle with. I seem to be doing emails, live rehearsals and promoting nights more than I am writing music. Moving my studio out the city centre and into my home has had its good and bad points. I got out to friends' studios this year to work on some collaborations that are due out later in the year, and I have about two albums half-finished in different genres. I just don't know which ones to complete - acid house or trance? I just make music, then decide later. It's something I have always done, made music for me first and shared later. I am humbled and very grateful that it gets recognised, but that's never why I do it. 
Tell us about your old skool reunion nights. Why do you think they are proving so popular?
I recently started a night called Legends because I wanted to get a night on where I could listen to DJs that I loved! It has been an absolute pleasure working with these guys! I had so many amazing nights and their sets were the backdrop to my musical youth and inspiration to the music I ended up producing. I also run a night called 1994 which celebrates what I think was the golden year of rave. Again, I ask acts and DJs along to play what they are known for - it really has been amazing. The next one is on 26 August at SWG3 in Glasgow. More info on both nights can be found on my website. 
Where does Ultra-Sonic fit into all of the above?
Ultra-Sonic fits nicely into the 1994 nights. It's a chance for me to revisit tracks I made as a boy and play them to a huge crowd that grew up with that music, either when they were young or from their parents' mixtapes. I get a chance to put on my white woolly hat and jump about like a nut! The original vocalist, Heather Allan, has joined me on a few of these to sing 'Obsession'. That's been very special and very emotional. It's not just about the music it's about everything in-between that's got us all to this point in time. I do believe in the magical mystical powers of music and I am so glad I have left some of my fingerprints on this planet's soundtrack.
© justaweemusicblog.com