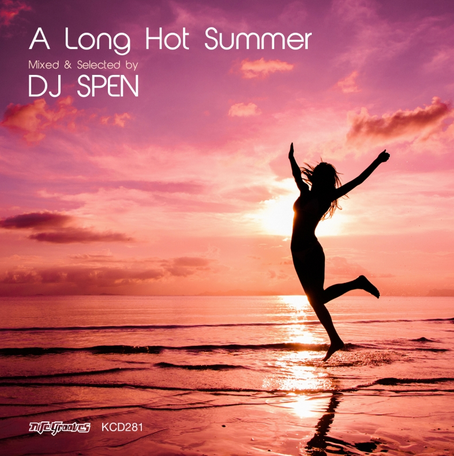 As summer approaches and temperatures rise, Nite Grooves release their fifth instalment of 'A Long Hot Summer', with the first being compiled and mixed by Balearic producer Kiko Navarro and subsequent yearly comps by Chris Brann (Ananda Project, Wamdue Project, P'Taah). Brazilian DJ Meme and San Francisco's Julius Papp. This time the honours go to former Basement Boy DJ Spen. With a career spanning over 20 years and releases on labels such as Quantize Recordings, Room Control, Defected, King Street Sounds and Nite Grooves, Spen has consistently delivered the highest quality original music and DJ sets from the US to Europe and beyond!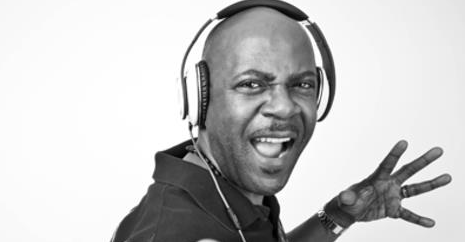 Stemming from an early career in radio and moving on to Jasper Street, Basement Boys and Code Red Records, Spen continues to change the game from deep house to soulful house. 
Joined by Michele Chiavarini, Bah Samba, Chieko Kinbara, Rhythm Staircase, Ananda Project, Heather Johnson, DJ Vivona, Namy, Rod B., Re Dupre, Blaze, Kimara Lovelace and Harry Romero, Spen has put together one of the finest compilations to ever have been released from Nite Grooves. Pulling 17 classic Nite Grooves / King Street tunes such as Bah Samba feat. Anna Cavazos 'Lost Without You (Sean McCabe Remix)', Michele Chiavarini Feat. Pete Simpson 'Staring At The Sun (Original Mix)', Chieko Kinbara feat. Josh Milan 'Just Like Love (Louie Vega Club Remix)', Heather Johnson 'Under My Skin (MF Rebirth Remix)' and DJ Vivona Feat. Juliet Annerino 'One Touch (Jon Cutler Remix)'. 
Spen also revamps tunes such as Rhythm Staircase 'Black Man Jump (DJ Spen Re-Edit)', Kiko Navarro 'Shining (DJ Spen Reprise Dub Edit)', Ananda Project 'Where Do You Come From (DJ Spen & Gary Hudgins Journey Into Dubland Mix)', Kimara Lovelace 'Misery (DJ Spen's Freedom Edit of MuthaFunkin Remix)' and Blaze presents UDAUFL Feat. Byron Stingily 'Spread Love (DJ Spen & Soulfuledge Remix)'. 
Make sure to also check new titles such as Rod B., Re Dupre '3 O'Clock High', Logistix 'I Feel (Souldynamic Dub)', and Kimara Lovelace 'How Much I Love You (Reelsoul Remix)'. As as bonus, there are also six extra mixes including material from Kerri Chandler, AM2PM, David Labeij, Dimi Stuff, Ed Nine, and Danelle Dixon.
© justaweemusicblog.com