The Chemical Brothers recently announced 'Go', the lead single from their forth-coming album 'Born In The Echoes'. The album was announced last week with 'Sometimes I Feel So Deserted', a dance track which had one million streams in just four days and hit number one on the trending Shazam chart. 'Go' sees them collaborate once again with A Tribe Called Quest's Q-Tip, with whom they previously worked on the Grammy award winning single 'Galvanize'.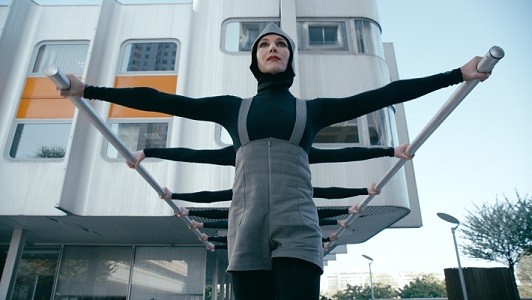 The track sees the Chemical Brothers juxtaposing Q-Tip's hyperactive verses against a relentless bassline, before exploding into a euphoric, synth laden chorus. The track also launched as Annie Mac's Hottest Record in the World on BBC Radio 1.
The video for 'Go' has been directed by Michel Gondry, who has worked with the band previously on 'Star Guitar' and 'Let Forever Be' videos - and centres around a human locomotive, reflecting the propulsive and energetic nature of the track.
Q-Tip is just one of the collaborators who appear on The Chemical Brothers' new record - St. Vincent ('Under Neon Lights'), Cate Le Bon ('Born In The Echoes') and Beck ('Wide Open' – his first new music since his Grammy winning album 'Morning Phase') also feature. The album is reflective of the sound that has underlined the duo's position as possibly one of the most influential acts in global electronic music.
© justaweemusicblog.com
Related - http://www.justaweemusicblog.com/2015/04/27/the-chemical-brothers/