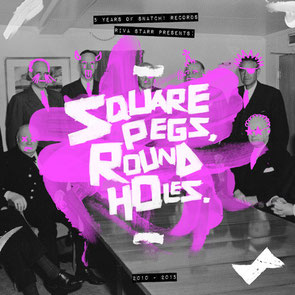 'Square Pegs, Round Holes: 5 Years of SNATCH!' is a new mix album celebrating the 5th anniversary of SNATCH!, with 15 previously unreleased records and 15 label classics. Founded by Riva Starr in 2010, the label was created as a platform to push undiscovered new talent as well as well-established, forward-thinking producers, all of whom shared a common agenda: to think outside of the box and create good music.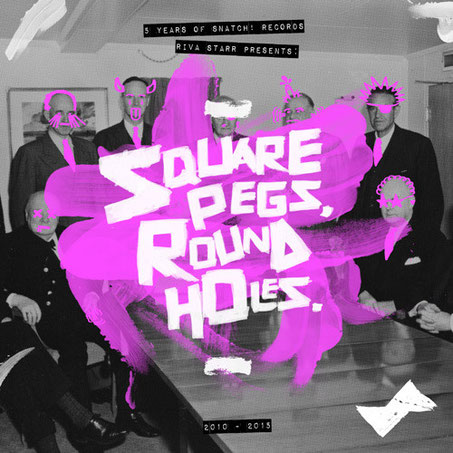 Riva's Starr's music, the records he makes, play in his DJ sets and are championed via Snatch!. Riva takes inspiration from every genre imaginable to create a sound that is distinct and full of character. 'Square Pegs, Round Holes: 5 Years of SNATCH!' has been personally compiled and mixed by Riva is a a fitting celebration of the imprint. 
Says Riva Starr of the new compilation: "I asked all the family crew to cook up their best possible plates and also wanted to involve some friends of the label, people I respect as producers. The result for me is amazing: I'm really proud of it and couldn't think to a better way to celebrate our first 5 years.
"With SNATCH! We have managed to have our own sound and approach to music, and people really recognise it. in the past I've had producers tell me, "Hey I just did this tune and I think it sounds very SNATCH!"… and I'm like a proud dad!
Unreleased tracks from the likes of Tuccillo, Pirupa, Ki Creighton and Riva himself exhibit the talent involved with the label over the years, while label favourites in the shape of Kaiserdisco 'Alkaline', Santos 'Let It B', Adam Port 'Symphony (Leon Remix)' and David Keno 'Upside Down' demonstrate to newcomers to the imprint its pedigree.
It's out 24 May on Snatch! Records/ITH

© justaweemusicblog.com