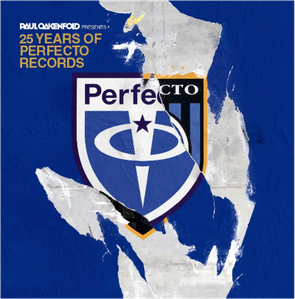 Perfecto Records was founded by 3 x Grammy nominated and former DJ Mag # 1 DJ, producer and former Champion Records A&R man Paul Oakenfold, at a time when house music, rave culture and the Balearic scene were all in full bloom in the UK. Since its first release – Izit 'Stories' – Perfecto went on to release the music of artists such as Carl Cox, David Guetta, BT, Man with No Name, Timo Maas, Tiësto, Grooverider and many more. 
Paul: "They say time flies when you're having fun and here we are twenty five years after I started Perfecto Records, looking back over two and a half decades of incredible music, as well as all the wonderful memories attached to each of these amazing releases. Every single one of these records and the hundreds of others, that sadly there wasn't enough room to include on the album, represent a chapter in the history of a record label that I feel incredibly proud to have been a part of since it started."
It served as a platform for Oakenfold and his many guises including Grace and Planet Perfecto to present his sounds to the world. It was his production style and sound that would lead to Grammy nominations and numerous co-writing and remix jobs with the likes of Madonna, Justin Timberlake, Bruno Mars, Azealia Banks, U2 and The Happy Mondays amongst others.
Paul: "There have been many manifestations of Perfecto Records, from the early days under Warners right through to our current partnering with Armada Music, but throughout all these stages our manifesto has remained the same - to always be on the hunt for great songs, killer melodies, and exciting new artists regardless of style or genre."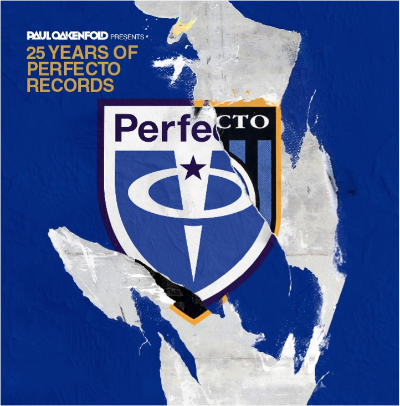 Nearly three decades and 10 million record sales later, the label continues to thrive with a new line up of exciting young talent – all making fresh melodic music from house to breaks and trance to EDM.
Paul: "There is nothing more exhilarating than finding fresh music from an new artist that makes the hairs on the back of your neck stand up. I would say that this has been the main driving force behind my entire existence for the last three decades and Perfecto Records has been my platform to present these great talents – like Hernan Cattaneo, Timo Maas, Plump DJs, Infected Mushroom, Arthur Baker, Tiësto, Astrix, David Guetta and so many more – to you."  
25 years of Perfecto Records is an album that tells an epic story…
Paul: "From the soulful house of Mozaic 'Sing it (The Hallelujah Song)' through to the ripping Goa trance sounds of Man with No Name I feel confident this album really is an authentic representation of the many stages of Perfecto's evolution. But with such a massive back catalogue the task of choosing just thirty or so tracks to represent the absolute crème de la crème of Perfecto proved to be quite a challenge. However, after a great deal of retrospective research and passionate, often heated, debate with the team in my office (who are all die hard Perfecto fans) I think we've settled on a tracklist that is an entirely fitting tribute to the many chapters of the Perfecto story."
It's a story that should excite those that were part of it and educate those that were not. 'Bullet in The Gun', 'Not Over Yet', 'Southern Sun', 'Finally', 'Vavoom', 'Café Del Mar'… every track a household name within the wider music industry. When recently asked in an interview to try and sum up his three decade long career in just one word, Oakenfold smiled and responded "Perfecto".

It's out 20 March 2015.
© justaweemusicblog.com