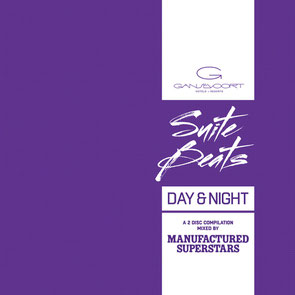 Gansevoort Hotel Group recently coupled with EDM's Manufactured Superstars to create a tailor-made soundtrack for its portfolio of lifestyle resorts. Purveyors of "mash-up" and "open-format" DJ performances, Bradley Roulier and Shawn Sabo, also known as the Manufactured Superstars, have created 'Suite Beats,' two custom musical mixes inspired by the daytime vibe and nightlife scene for which Gansevoort is best known. 
The album launch kicks off with an event at Gansevoort Park Avenue NYC on 5 March, followed by a 'Suite Beats' four month tour across cities in North America, including Los Angeles, Miami, Toronto, Chicago, Atlantic City and many more. The compilation features remixes and exclusive edits from artists such as Calvin Harris, Avicii, Nicky Romero, Afrojack, Katy Perry and The Killers, as well as original tracks from the Superstars themselves.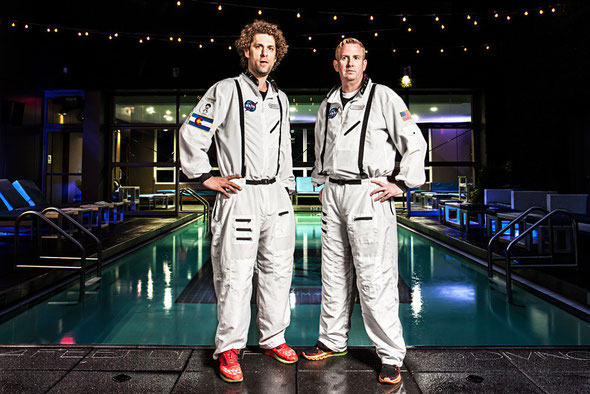 For the "Day" set, the Superstars combine to motivate Gansevoort's guests to kick start their days. The soundtrack begins with a rousing acapella of 'Planet Rock' by Roland 'Urban Soul' Clark and Powers That Be. From there comes a sun-up rework of Calvin Harris' 'Thinking About You,' the duo's own 'Angry Panda,' and their 2014 'Stay' collaboration with Jarvis Church. EDM dynamics are hardwired into the mix's midsection with 'Now Or Never' from Tritonal, Nicky Romero's re-cut of R3hab/Lucky Date's 'Rip It Up,' and 'Black' from Stefano Pain & Marcel. Calvin Harris lets some wilder frequencies loose with his rework of The Killers' 'When You Were Young;' the LFO drops on 'I Choose U' from Timeflies; and the house echoes from Size-men Third Party on 'Everyday Of My Life.' Finally, the Manufactured Superstars drop their own mainline elevation of Katy Perry's 'Unconditional.'

The second disc, "Night," taps instinctively into Gansevoort Hotel Group's after-dark vibe. The Salsoul-ish flavours of '80s duo Aurra seed it with soulfully funky class, as Buffalo boys Solidisco bring 'Make Up Your Mind' right up-to-date. The big beats of The Cube Guys and even bigger voice of Barbara Tucker keep the vibe flowing with the trio's cover of 'I Wanna Dance With Somebody.' Sugar Hill and Andre Plati meanwhile plant their nu-disco-ish seal on Evelyn 'Champagne' King's 'Love Come Down' with 'Feel the Way I Feel'. A decade bump and the Manufactured Superstars bring housing '90s M1 pianos and some instantly recognisable lyrics to 'My Body,' before Criminal Vibes warp listeners through to the Noughties, with their version of 'I Need A Miracle.' Avicii's Edit of 'Miami '82' from Syn Cole heralds a big second-half run of Manufactured music. Tracks 'Like Satellites,' 'Jumping,' 'Zombies In Love,' and 'The Music' sit alongside Afrojack's retake of 'George F's 'Wayo' and the Bingo Players' 'Cry.'

The mixes will be stationed in each guest room for enjoyment by hotel guests, as well as played throughout Gansevoort's public spaces, supplying the soundtrack for the urban luxury resorts located in Manhattan, Turks + Caicos, and the Dominican Republic. 
© justaweemusicblog.com