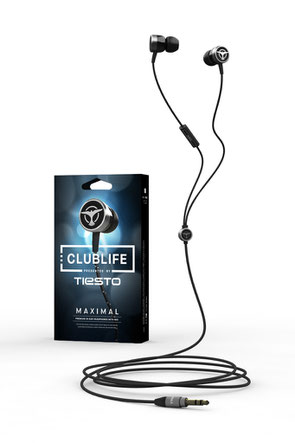 Tiësto, in collaboration with Audiofly, recently announced the launch of the Clublife In-Ear Headphones Series. Voted "the greatest DJ of all time" by Mixmag and "#1 DJ" by Rolling Stone, Tiësto is a Grammy nominated artist with lots of accolades, and, as a DJ, he's passionate about sound and production. Based in Australia, Audiofly is an award-winning maker of premium headphones.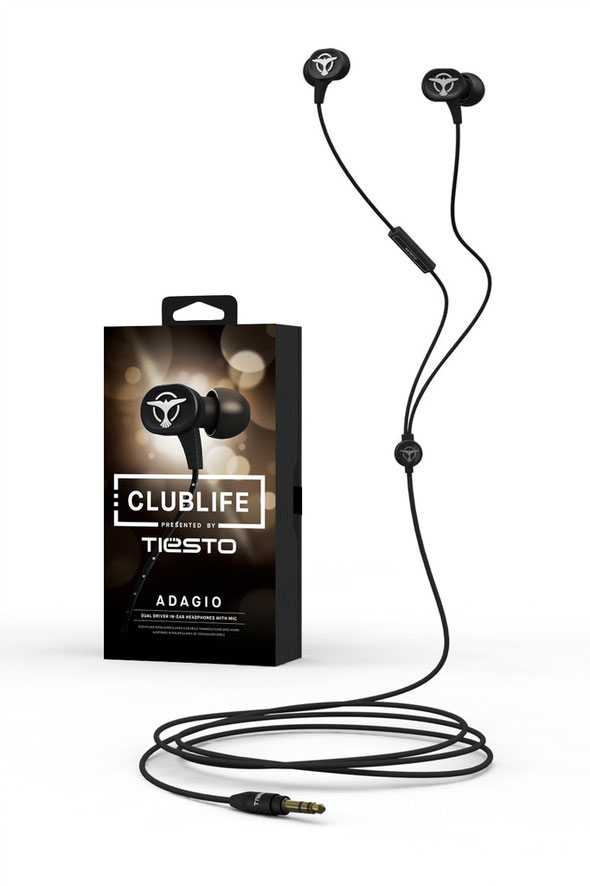 Recognised for their fresh approach, Audiofly has quickly acquired industry recognition earning Innovation Honors from International CES, and a Best-In-Show award from the CEA Line Show. Based on this credibility and a swarm of reviews, Audiofly were approached by Tiësto and a collaboration ensued, resulting in the Clublife In-Ear Headphone Series:
Tiësto: "I've enjoyed working closely with Audiofly to develop these products - from tweaking the soundstage of each unique product, to creating a glow in the dark cable, I feel we've achieved something really unique and I'm excited to finally share these products with my fans."

"Designing great products is what makes us buzz", explains Audiofly CEO Dave Thompson. "We're passionate about sound and thoroughly enjoyed the creative exchange with Tiësto. We have experience with some very unique features, like combining different speaker technologies for better sound, and reinforcing our cables with tough CORDURA® fabric, so it's exciting to showcase these great innovations plus a whole stack of new things in the Clublife Headphones. We're confident that consumers will be blown-away by the level of detail we've poured into these 3 products."

Check out the range below.


Paradise, in-ear headphone with mic
Maximal, large driver in-ear headphones with mic
Adagio, dual driver in-ear headphones with mic
© justaweemusicblog.com