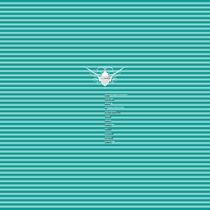 As one of the longest running techno mix series the Cocoon compilation family entails the likes of Sven Vath, Extrawelt, Ricardo Villalobos, DJ Koze, Steve Bug, Henrik Schwarz and Michael Mayer to name a few. For 2014 the annual compilation series moves up to letter N and as ever the 12 track selection features some fresh talent alongside some of the bigger household players.
The compilation kicks off with Stuttgart-based Konstantin Sibold who teams up with Leif Müller to deliver 'Kolibri', a melodic slow burner of a tune that mirrors elements of the big room electronica days of Alter Ego. For the second offering Julian Perez explores the deep, somewhat dubbier sides of techno that blends into 'Geischa' by Markus Fix with its hypnotic strings and robust drum rhythms.
After the smooth low-slung intro the compilation's fourth provision from Aril Brikha & Vince Watson ramps up the pace with a kick-heavy arpeggiated tune cultivated for the dance floor. Cocoon affiliate Alan Fitzpatrick maintains the big-room vibe with 'For Fear Is Tonight' while Cavaan produces a cut with rumbling percussion and hypnotic beats in 'Wildness'.
US native Truncate takes the reigns as the mix enters its second phase, laying down a deep, bubbling percussive groove for 'Workout' while track number eight shifts the gears once more to the heavy hitting techno rhythms of 'Labyrinth' from Drumcode affiliate Sam Paganini. The deep, dark and abstract beats of 'Luminous' follow in style, cultivated by Luca Mortellaro aka Lucy.
As the mix edges to a close, the tenth track from Villanova – 'Les Gobelins' - re-ignites the senses as it deviates into broken beats and whirring modulations laced around a male vox. The final two cuts on the mix come from Ripperton and Ricardo Tobar, both tracks blur the lines lines between house and techno, infused with dusty percussion and subtle groove-laden melodies.
It's out now.
© justaweemusicblog.com