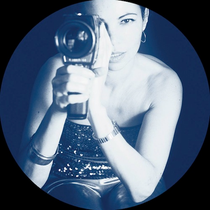 'Searching4Love' is the fruit of a musical union between two Parisian house heads, DJ/producer Phil Weeks and vocalist Ladybird, who together have cooked up a slice of deep and soulful house for Robsoul. The song came about after Phil set about toying with samples from RAMP's version of the classic Roy Ayers 'Everybody Loves The Sunshine'. 
Phil crafted a subtle key hook over a hot cymbal drenched deep groove, before Ladybird added her seductive vocals, creating a deep house track for summer 2014. Deemed to get the soul-kids shuffling is a bonus promo – the sweet dusty vinyl flavoured 'You Want My Love', laced with a girly vocal sample, drizzled over a platter of infectious flute, piano and funky guitar hooks. Backed with some cool retro breaks 'You Want My Love' should be hitting poolside and beach party playlists this season.
Whether DJing or producing, Parisian Phil Weeks delivers raw beats influenced in equal measure by classic Chicago house and nu-school French flair, underpinned with a hip-hop attitude. In the studio Phil is dedicated to classic hardware like Akai's MPC 3000 sampler and Roland's TR909 drum machine. He has released more than 250 tracks and remixes since his debut in 2000, working with labels including 2020 Vision, Music For Freaks, Brique Rouge, Detour, Adult Only and his own Robsoul, which is responsible for the majority of his original output.
His recent release, 'Live At Paladium', has been supported by the dance music fraternity and has already been licensed to numerous popular compilation series including 'Nick Fanciulli In The House', 'Defected In The House Ibiza 2014' mixed by Simon Dunmore for Defected, 'Kontor Sunset Chill 2014', 'Toolroom Knights Mixed by Doorly' and 'Blue Marlin 2014' for CR2.
Ladybird (aka Julie Monnin) is a French/Australian songwriter, singer and DJ based in Paris and the UK. Her soul, house and jazz background made her one of the icons of the '90s 'French Touch' and cemented her place in the French house hall of fame. Her Soldiers of Twilight group with DJ Rork released several tracks on Ralph Lawson's 20:20 Vision label, and her hit 'My Precious Thing' with Llorca on Laurent Garnier's F Com was an international hit, with extensive play from  Kerri Chandler, Danny Krivit, Masters at Work and Pete Tong.
'Searching4Love' is out 13 June, check the video out below.
© justaweemusicblog.com