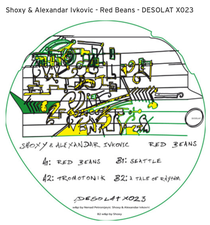 Serbia's Shoxy and Alexandar Ivkovic are regarded as two of the finest DJs on the Serbian circuit and now they get set to release their debut on Desolat, titled the 'Red Beans' EP. The EP showcases the duo's talents across four rhythmic house mutations. 'Red Beans' is an impressive opener which is characterised by its clever arrangement and off-kilter beat. Soaring synths, a chanting vocal and further deft sounds are added to the mix resulting in an engrossing and hypnotic track.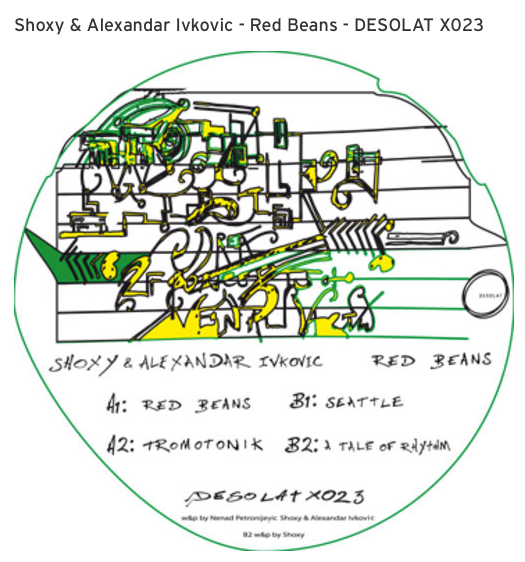 'Tromotonik' develops around a more familiar 4/4 framework, with strong bass and hard-hitting percussion from the outset. Additional vocal elements make this a possible peak time record to keep a crowd moving. 'Seattle' is another tightly produced energetic house track. Contagious right until the last note it sees glitchy vocal fragments and warm chords wash over the punchy beat, while 'A Tale Of Rhythm' feels like a ride on a rusty swing with a boom box on your shoulder.
The first 12" pressing comes on transparent green vinyl with the label artwork by Digital Primate. It's out 3 February.
© justaweemusicblog.com