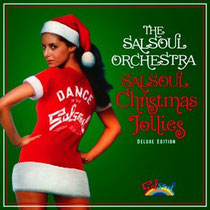 'Salsoul Christmas Jollies' – originally recorded by The Salsoul Orchestra between September 27, 1976 and October 6, 1976 - is a definitive document of the disco era. It offers funked-up renditions of holiday favourites including 'The Little Drummer Boy', 'Sleigh Ride', 'Joy To The World' and 'Silent Night'. While the original release is a great soundtrack to holiday new remix of 'Little Drummer Boy'.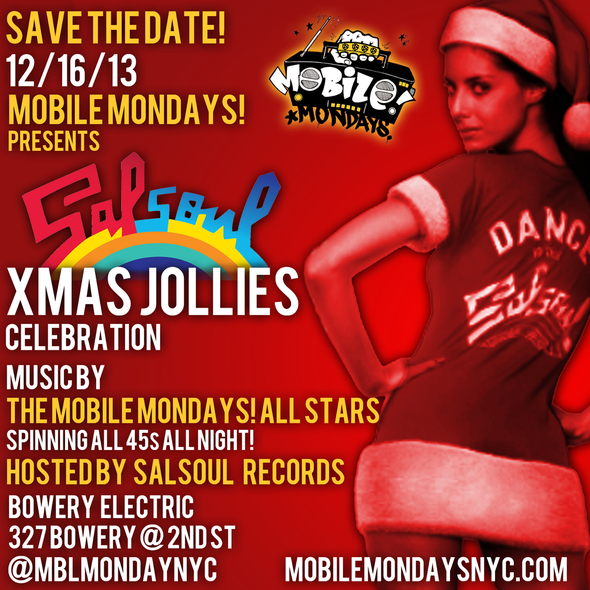 'Salsoul Christmas Jollies', along with the recently released 'Dance Your Ass Off (Salsoul Remixes)', was spawned from a recent partnership between Ultra Music and Verse Music Group (Salsoul Records & West End Records). The Salsoul Orchestra features: Vincent Montana, Jr. (arranger, conductor, vibraphone, chimes, marimba, timpani, percussion, bells); Norman Harris (guitar); Mike Aharon (piano). Additional personnel include: Denise Lynn "Sunshine" Chatman, Vivian Abbott, Santa's Little Helpers (vocals).
To celebrate the album's November 12 release, New York City's premier 45's vinyl night hosts Mobile Mondays! NYC and Salsoul Records have partnered to throw a special "Salsoul Christmas Jollies" party on Monday, December 16 at Bowery Electric in New York City. The event will feature an all-star line-up of Mobile Mondays' DJs who will be spinning 45's all night including surprise special guests.  
© justaweemusicblog.com